Did you know you can make $50,000 more this year with lemonade.  Yes!  A box of lemons, some tricks from us lemonade pros and you'll be able to increase your income immediately.  It almost sounds too good to be true, but vendors all over the country are cashing in on lemonade.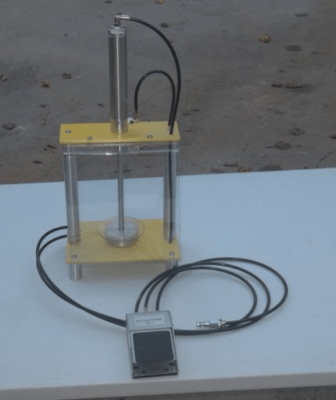 GET A FREE LEMON SQUISHER! – (see below)
We've been promoting adding this simple set-up to your cart for almost 3 years now.  We've done it, we do it and our incomes are all the better for it.  Lemonade from your cart is easy and WILL increase your income.  Best of all the profit margins are huge.
A lemon, some homemade simple syrup, ice and a clear 32oz. cup will run you about .47¢ – We sell this cup from $4 – 7.00 but even at $4.00 – YOU MAKE A WHOPPING $3.53 PER CUP!!!  My daughters did over 1000 cups in a single day.  Me and my wife did over 1500 cups in one day and my son did over 400 cups on a rainy day.
IMAGINE $3,530 IN ONE DAY!
It's being done daily.  Thanks to the fantastic vendors here at LearnHotDogs.com and BensCarts – we have all the info for you.
What and where to buy your supplies
How to make a delicious simple syrup
How to mix correctly
What cups you MUST have
The best automatic lemon squisher you can buy
What you can add to increase your profit by an extra .80¢ a cup
Are you ready?  Well click here and get started.  You'll find everything you need to know and then when you're done, come back over here and find out how you can get a free automatic lemon squisher.
FREE AUTOMATIC LEMON SQUISHER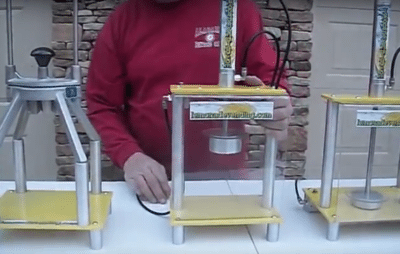 Last night we had the owner of LemonadeVending.com on the show. Warren makes the BEST lemon squishers on the market and agreed to come on the show and help us all out.
Of course you can do what I did at first and work yourself to death with a hand squisher, but you'll never be able to serve people as fast and move the lines quickly using hand presses.
This stainless steel lemon squisher will do the work of several hand squishers and will allow you to work alone or double it up and have two squishers going and one person serving.
If you are a Hot Dog Mafia member and you take advantage of the special limited time pricing that Warren has given us, you might just get one of these beauties absolutely free!
You don't have to be a Mafia member to get the special pricing, but in order to win a free squisher – you must be a Mafia member and be the 10 purchaser during this limited time offer.
HERE'S THE DEAL!
Powerful automatic lemon smasher for only $349.00 plus free shipping!  ORDER HERE
If you're a Mafia Member, send a copy of your receipt to Ben@BensCarts.com and if you're the 10th purchase – you'll get a refund of $349.
Want to join the HOT DOG MAFIA first?  Click Here and check out all the benefits of being a Mafia Member.  Get two lemon smashers "squishers" and a splitter line AND FREE SHIPPING FOR ONLY $699.
10 DAYS ONLY – ENDS JUNE 19TH!
Hurry up if you want a great deal and a chance to win a free lemon squisher.  Click the "Order Here" link above and get your order in now.  Already Warren is over $100 less than anywhere else and best of all, Warren does it.  He's a lemonade vendor and has designed the best smasher on the market.
You won't find a better deal and where else can you make a business investment that pays you back the first day out!  That's right, you can actually recoup your investment the first day out.
REMEMBER!  The 10th Mafia Member who purchases gets a free squisher!
PRIVATE: MAFIA MEMBER MASTERMIND GROUP
If you are a Mafia member, be on the look-out for a special email soon.  BensCarts.com is hosting semi-monthly mastermind sessions for Hot Dog Mafia Members only.  These mastermind sessions will include:
private discussions regarding the food vending business
secret tips and tricks to increasing your income
unshared recipes
business ideas
partnership opportunities
special deals
exclusive training
tips from the world's best vendors
member interviews and discussion
member guest speakers
much, much more