The Sizzle, The Winner, Events, Sell-Outs, Facebook Business!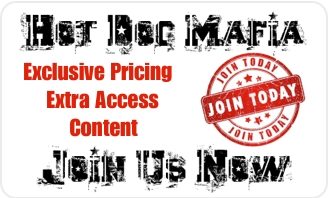 It's all here this week.  We covered some ground on this show and got schooled on "SIZZLING".
Fellow Vendor is raising funds at FoodStart.com – http://foodstart.com/deliciousdishes
Bob wins a bunch of stuff!
Vendor questions working events and needs some guidance.
Is your hot dog worth $7  –  Mustard Seed Grill shows you how. Listen above.
Learn how to "like" a Facebook page as your business Facebook page.
Robb Harper, Cory Lawrence (O'Doggy's) and Duggs Doggs join us live.
Jason sells out again, Cory sells out again!  Can you?
Hot Dog Mafia Swag

create & buy custom products at Zazzle
Attn. Florida Hot Dog Vendors 
Remember Jackie from Arizona.  She's been on the show a couple of times and I even visited her in Arizona about 3 years ago and filmed her.
She is a 14 year hot dog slinging veteran and has moved to Florida.  She is offering one on one – on location consultations.  Want expert advice, tips and direction?  Email admin@benscarts.com and we will connect you.
Hot Dog Vendor Video
Billy Daniels with the Chaulkboard Gourmet Express gets some publicity with his King Kiosk cart from HotDogCartStore.com