Robb and Jason Recap
Robb Harper, the sexy voice behind the stingers and commercials on Hot Dog Vendor Radio show – spent over 200 hours listening to every HDVR episode.  Not only did he listen to them all, he took NOTES!
Robb recaps the past 18 months of valuable street vendor tips, tricks advice and much more.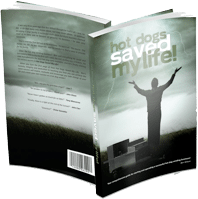 LOL
What has 100 teeth and eats wieners?  (see bottom for answer)
No More Cleaning Pans!
If you are still cleaning pans then you're a bonafide badass who just hasn't seen or tried out the new PanSavers®.  Get a sample pack now over at HotDogCartStore.com
* A zipper