Hot Dog Vendors Call In With Success
After watching some hot dog vendor cart setup critiques and listening to the weekly live show, vendors are making real improvements.  Not only to their setup aesthetics but also to their bottom lines.  We hear from many vendors and share in the successes.
Have You Watched The Hot Dog Vendor Critiques?
Hot dog vendors and street food vendors are enjoying the new critique videos and you can watch them too.  (you can adjust the video size or click the YouTube logo and watch them there)
                                        
Street Food Vendor.TV   005
The Hot Dog Vendor Store
From hanging chip clips and hot dog sleds to instant lp gas hot water heaters.  Come check out the best prices on hot dog vendor and street food vendor supplies.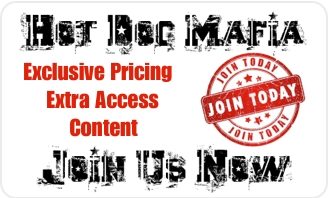 The One Big Thing – It's The Boss Of All Success Ideas
If you could do one thing, just one thing that would take your business to the extreme, would you do it?  Stand by because I will be announcing a live training event.  This is an exclusive training event that will make you serious money.  Best of all – IT'S FREE TO all HOT DOG MAFIA MEMBERS!