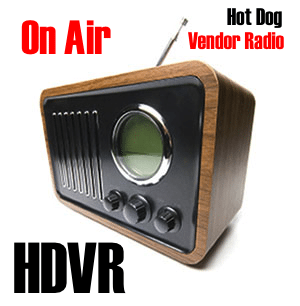 We just hit over 100,000 listeners on the Hot Dog Vendor Radio show and I am stoked about this year.  I don't know why I'm so excited but I'm excited as hell.  Thank you for participating, listening in and helping others learn.
I must give special thanks to:
Jason Brown
Cory Lawrence
Robb Harper
Brian Shores
Bubba
Michael Woods
and
Randy
for all the help last year.  I get emails weekly with thanks for the show and what is learned.  Your help, support, input, ideas and tips are invaluable to us all.
This Sunday night at 9:PM EST we will go live at StreetFoodVendor.tv and Hot Dog Vendor Radio.   We've changed the time for this Sunday to see how everyone likes the new later time.  It seems our friends on the West Coast couldn't join us live at 7:PM because it was only 4:PM there and life, work, family stuff hampered their abilities.
News:
HotDogCartStore.com is building a new facility this year so that we can handle the increasing volume in hot dog cart sales.  We've just purchased a large piece of land and have begun the permitting process so that we can begin construction.   We have rented a larger facility for the time being and hope to be able to provide the world's best hot dog carts to more vendors this year.

Surprise Surprise
In a few days, maybe a week – I'm going to be sending out a very special email to all newsletter subscribers.  I've spent over $3,000 having something created for your business that I'm going to give to you for free.  Can't tell you yet, but be on the lookout for my email.
New Training Videos
I've been working on re-making the training videos.  As time passes we all learn more, so I figured I'd update them all little by little and add them to the new training page here on this site.  It's not up yet, but it's being worked on as we speak.
You will love the fact that I'm creating videos with smaller segments so that instead of having a video covering several topics, each video will cover a single topic which will make finding exactly what you want much easier.
FUTURE VENDORS AND NEWBIES will benefit the most at first as I've started at the beginning but with much more information, tips and advice.
Over 50% OFF! – January Only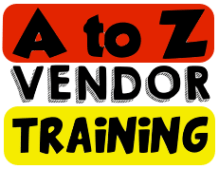 Last year I held a special training event called the AtoZ Event.  This was produced into 11 training videos.  It's been a huge seller on the site and is full of the latest information on how to get started.  It's sold since day one for $95 but for the month of January you can get it for only $35.  (even lower for Mafia Members)
Need to find a used hot dog cart or have one for sale.  Free hot dog vendor classifieds are here.  Look on the top menu bar for used carts.
StreetVendorForum.com is growing.  Talk with some of the most successful vendors on the planet at Streetvendorforum.com