Tonight we heard several awesome tips from vendors.  Making your own backdrop curtains or sign poles, we learned about frozen pickles in a bag, about investing in your customers for repeat business, Truett shared some pics he took of vendor who was certainly not going to sell any hot dogs and much more.
Below you can watch the show or click play above to just listen.
Buy 2 Vendor T's & Get…
Ben's A to Z – 11 Online Video Course Free – A $95 Value!  This offer is for a limited time, so get yours now.
Support "LearnHotDogs.com" and Get Rewarded
Become a patron of LearnHotDogs.com
We've teamed up with Patreon to help grow the LearnHotDogs.com training resources.  Can you afford a dollar or two a month?  If so, please click here and become a patron of LearnHotDogs.com.
It is my goal to continue to grow the site and provide the best free training on the planet.  Your support will be rewarded instantly with access to some of my exclusive courses.  Check out the rewards I've set up for you as my way of saying thank you for supporting my efforts in providing the largest and most thorough resource for vendors on the planet.
There are also some milestones that we will try to reach, so click the link and check out all the awesomeness.
SEXY AS HELL – WEBSITE!  That's right, I spent over $3,000 having a sexy as hell website designed for vendors.  You can get yours for FREE!
A New Cart For Under $1000?
Yes, you can build your own cart for under $1000.  I'll show you how.  Click Here.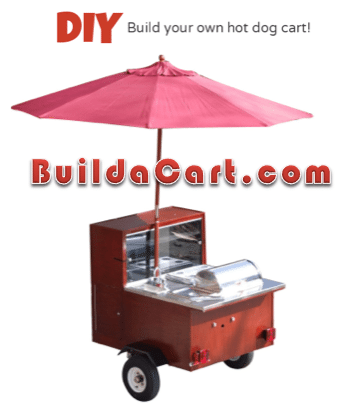 102 – How NOT To Hot Dog Vend