Have you ever considered leasing your hot dog cart?  Think of the days you don't use your cart because you are busy fishing or relaxing lakeside, those are perfect opportunities to make some money without lifting a finger.
How To Lease Your Cart For Cash
will help you decide if this an opportunity that you should consider.  At one point I had over 20 carts working.  Pfwuuu… that was a ton of headaches, but you can and maybe should lease or rent your hot dog cart out when it's not being used.
1000's Of Potential Customers
There are literally thousands of people who want to join the ranks as professional vendors but just can't come up with the money to get started.  This is where you come in.
Just listen above or below and learn how you can make more money with your hot dog cart.
Street Vendor Forum
Need help, want to talk with other vendors?  How bout helping other vendors out?  Check out the Street Vendor Forum site here.
A New Cart For Under $1000?
Yes, you can build your own cart for under $1000.  I'll show you how.  Click Here.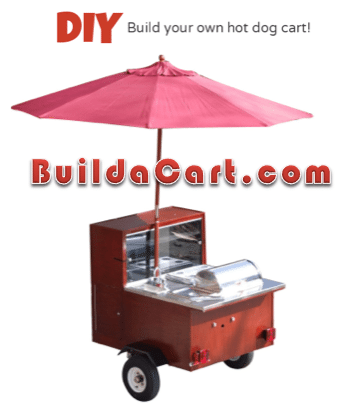 Lease Form
Get a professionally designed lease agreement that I had an attorney make just for this reason.  Click Here.