Our special guest tonight was Eric Weiner (yes, real last name).  He's the co-owner of FoodTrucksIn.com – a website that will help you get more customers.  Best of all, it's FREE!
Learn more by listening above or watching below.
Once A Month
After much deliberation, I've decided to spend more time on the blog and training sections and reduce the number of live shows.  Really this means more content and less hearing my southern accent butcher the English language.
This is a test, it's only a test of the… I'll try it out and see out it works.  If it works, great, if not – then it will be back to more frequent live shows.  But don't worry.  After announcing the change on the show, I received over 60 emails of complaint. No worries, I'm going to make more YouTube videos and will even be doing some mid-week impromptu google hangout shows.  I'll announce these random shows via Facebook and Twitter.
The next Street Food Vendor live scheduled show will be July 6th.  And from then on, we will do a show on the first Sunday of each month.  9PM EST
FINALLY – IT'S HERE!
The Long Awaited Video Series!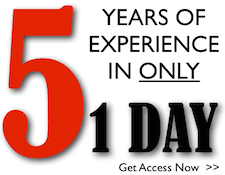 I've been asked hundreds of times to make a video showing the entire process from cart setup to serving and cooking.  Well we've done it and it has everything.  Cart setup, storage, tips and tricks, prep work, cooking, grilling and serving.  It's all here.  You can get snag access and watch it all right now.
Click Here to get yours now.  All work performed on a Big Dog cart from HotDogCartStore.com
No UnAnswered Questions
This week was no exception.  We answered some vendor questions and shared some ideas.
WATCH IT
109 – Get Found – Get New Customers