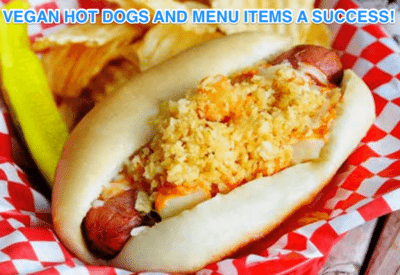 After much technical difficulties, we ended up extending the show to take most of the callers that were waiting.  Tonight we covered StreatEats, Lowes, Home Depot, vegan hot dogs, vegan menus and more.  Michael Wood and Jason Brown, 2 Pro Vendors helped out all night.
Two important links that we mentioned on the show and I hope you'll check out and help…
1. hotdogcartstore.com/help – If you're a long time listener you'll know the name, John Cavanaugh.  A friend and a great Pro Vendor who recently adopted children has been diagnosed with cancer and is currently in the hospital recovering from surgery.  His family could really use some love and support, sol please click the link and donate a dollar, 5 dollars or even more if you can afford it.  Consider collecting tips on your cart this month and donating.  🙂
2. hotdogcartstore.com/love – Jason Brown is in a heated competition and you can help by taking 12 seconds and voting for Love Food Truck Company.  This is the first year Montco Happenings has added this category and Jason and his team would love your support.  So please take a few and vote.
Although the audio and podcast will be without the intro, the show is there and I think you'll love it.  Click play above or watch below.  Remember we're on iTunes as well and if because there are 2 iTunes accounts, I want to share the link to the correct one so that you'll not miss future episodes.
OFFICIAL STREET FOOD VENDOR TV iTUNES ACCOUNT
TOPICS TONIGHT
Lowes / Home Depot via Street Eats and a One Year Contract (with alternatives)
Quarter pound dogs are doing better than standard 8:1 for Knoxville, TN vendor
Vegan hot dogs more popular than thought by Ben
One dog, 2 sides and a drink as an alternative to the combo meal
more and more
Win this and stay informed about the upcoming LIVE VENDOR TRAINING
Sign up here with your address so you have a chance to win plus get exclusive access to future Street Food Pro training!