Who's Carl?
Carl is a fellow entrepreneur, hospitality industry expert, a kind man with just over a year in the hot dog slinging business.  Carl purchased a Big Dog Cart and has been slinging weenies and lobster rolls ever since.
The Economy
or needing an extra job wasn't Carl's motivating force.  You see Carl already has a Bed & Breakfast, a restaurant, an equipment company and a wholesale seafood company and is a well known Executive Chef.  He also has children and helps out overseas and his goal was to create another source of revenue for his family after being inspired by other vendors in Indonesia.
Listen
Above you can click play and listen to my recent interview with Carl.  He has a lot to offer and certainly is not stranger to setting himself apart from the pack.
GrindStoneNeck.com
A year ago, Carl sent me some samples of his smoked seafood.  Holy Cow!  It was awesome.  You must try it.  Deliciousssssssss-ness.
I did the lobster rolls too!  Not off my cart but I did make them after learning how it's done by Carl.  Here is the article I wrote awhile back with a picture of my New England Rolls and hot dogs.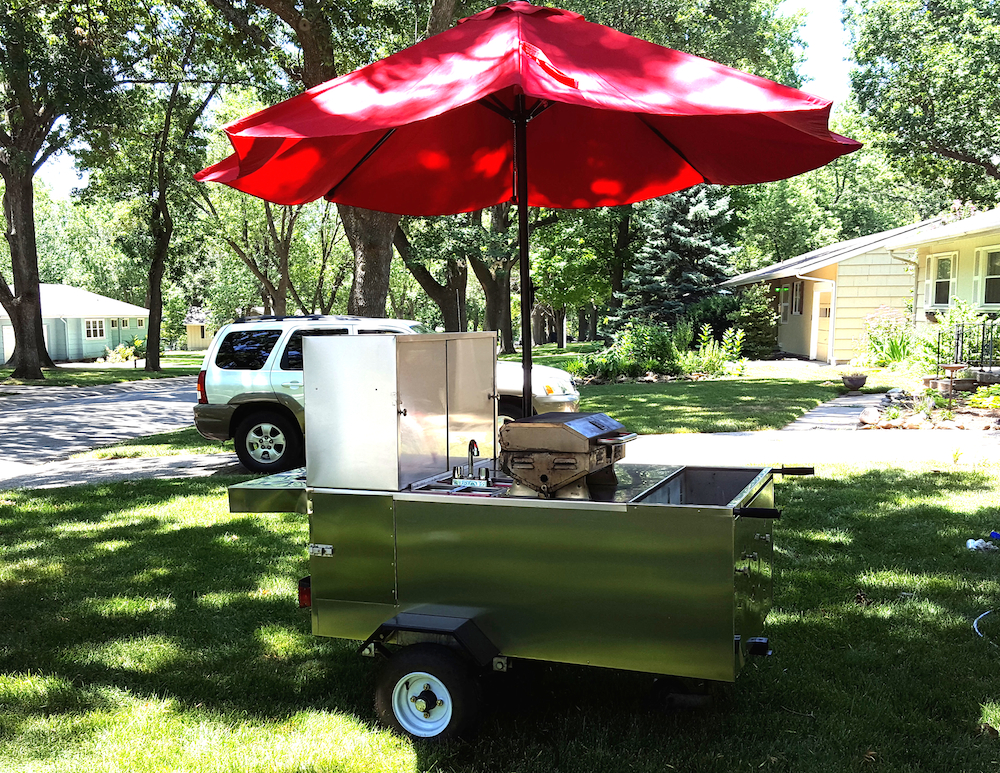 I know you know about the hot dog cart giveaway, right?  Well, we have only about 55 people entered so far (which really increases your odds) for the 2012 drawing and many more than that for the 2013 drawing.  This December we are giving away a brand new hot dog cart to one lucky winner.  Listen in to the live Hot Dog Vendor Radio Show every Tuesday night at 8:30 PM EST for your chance to enter and to earn extra entries.  (Yes, you can earn extra entries.)
2011 Winner
Fila McFadalittle, AKA – Ronnie   (here's the video)