Poorest Community
in the Country and that hasn't stopped James Paulson.  He's already got locations and not enough carts or people to operate them all.
Reciprocate?
From Merriam-Webster's Dictionary: To give or take mutually
Here in Tennessee, we call it tit for tat.  I do something for you, you do something for me.   Listen to how James uses a mutually beneficial program to gain free access to locations.
Only 5 Weeks New!
Yes, you heard me, James has only been vending for five weeks, has two employees, is in the 24th most poor community in the entire U.S. and watching his hot dog cart business grow.
Meager Beginings
James bought a used hot dog cart that needed considerable work and he permanently mounted it onto a trailer.  Already he's had offers to lease the cart or just buy it outright.  What a great job and nice looking set up.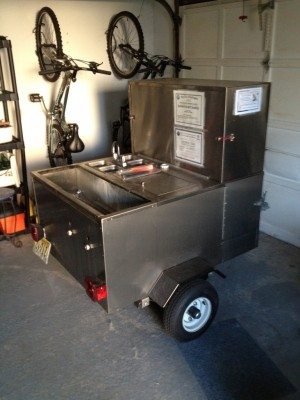 Double Feature
It was just a couple weeks ago or so that James wrote in and we posted the conversation here.