Fantastic

News!
I have some great news.  Let me start by telling you about the FREE Cart Giveaway and the Do It Yourself Video Course (Build your hot dog cart).  For those that have been patiently waiting; THANK YOU!    It is coming.  The videos have been edited and mastered and now I await only to have the professional copies to be finished.  So we are anticipating that by February 15th, (yes – this year) that the Build a cart course will be available.  We will also giveaway the FREE HOT DOG CART at the same time of release of the course.
My comprehensive 
book/course, hot dogs saved my life has been receiving excellent feedback and I have been asked by several of you for an affiliate program.  What's that?   Well, you become an affiliate of BensCarts and then you can refer others to the book or select other items and actually get paid for your praise.   Sounds good huh?
The bottom line;  If you liked the book/course and you would like to refer others to it with Facebook, email, your website, etc…  now you can get paid for sending them my way.   No – your not going to get rich, but on our test affiliate, he sent 81 people that bought a book in a 45 days.  For each of those he made money a little extra money.
It's easy as pie, just click the link below and set up an affiliate account with me.  I will be adding some items soon so you could also refer others to those as well for more extra money.  All in all – it's a win – win!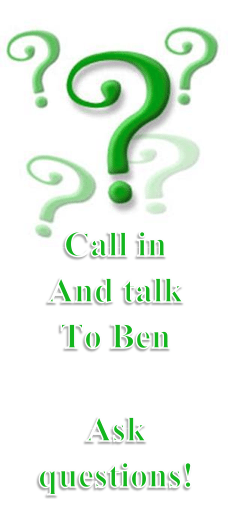 Ben's Blog Talk Radio!!!  
Oh my me… talk with me online, listen to other vendors live, call in and we all can learn more.  Share the knowledge.  BensCarts.com is sponsoring the Learn Hot Dogs Radio (LHDR).   Get ready to witness the first ever live show.  Watch as I screw up, count how many times I say "um" and more.  This show may be best viewed drunk or high –  and if that ain't your thing, then say a prayer (one for me too).
Either way….I'm going to be live and if comedy is your thing, if bloopers and mayhem are up your alley then hang join us and get ready for a ride. Maybe, just maybe you'll learn something too.  UPDATE: apparently this didn't go out until after the show.  I am very sorry but please stay tuned for the next one.  Probably this coming Tuesday.  Below is the recording of the first one.  Feel free to listen, it was a great show.
Ok, ok, I'm a little skeered.   Just a smidgen.   Do you realize there is going to be 31,000 if not 3 or 4 people listening live, not counting myself?  Oh the pressure.
In other news; my daughter Nina just returned home after serving a year in Afghanistan.  I am so proud of her and have been sleeping MUCH better knowing she's in Ft. Knox Army Base, safe and sound.
I have been posting news articles that others send to me over at our Facebook site.  So if you were thinking I had been slacking…  there all over there.  Thanks to those who send me articles to share.