It is always a great idea to build a cart if you want to get started right away, the DIY style. While we've been working as quick as we can to build and ship new hot dog carts, we are currently about six weeks behind on orders.
This means that while we are doing our best to provide top quality American-made equipment for you, it will take longer than usual.
So if you have any handy skills (like just a little bit) you should consider building your own cart.
You can use our blueprints and step by step instructions and have it done quicker than ordering and waiting for us to deliver it.
It has been a busy year for mobile kitchen equipment and hot dog carts. Why?
For one thing, outdoor dining and food-to-go has been extremely popular during the pandemic. Eating outside is safer than sitting in a crowded restaurant, and not all restaurants have outdoor seating.
Plus, mobile food vendors can pick up and move, so lots of people have decided to get into the food cart or catering business!
Here is a story from Don who recently completed his DIY cart! Scroll down for photos!
Don's Build a Cart Story
Hi Ben,

I finally got this cart done from your videos. Have to tell you Keith was a big help as he answered all my texts. He was awesome to say the least.

I ended up going with 304 20g stainless steel and extended it 6 inches more.

I highly recommend your course to anyone that's on the fence about building one. As I'm in no way a tradesman in woodworking, Keith was spot on in explaining the construction and it went together with ease.

Thanks for all you do.

(email from Don from Tennessee)
Pictures of Don's Hot Dog Cart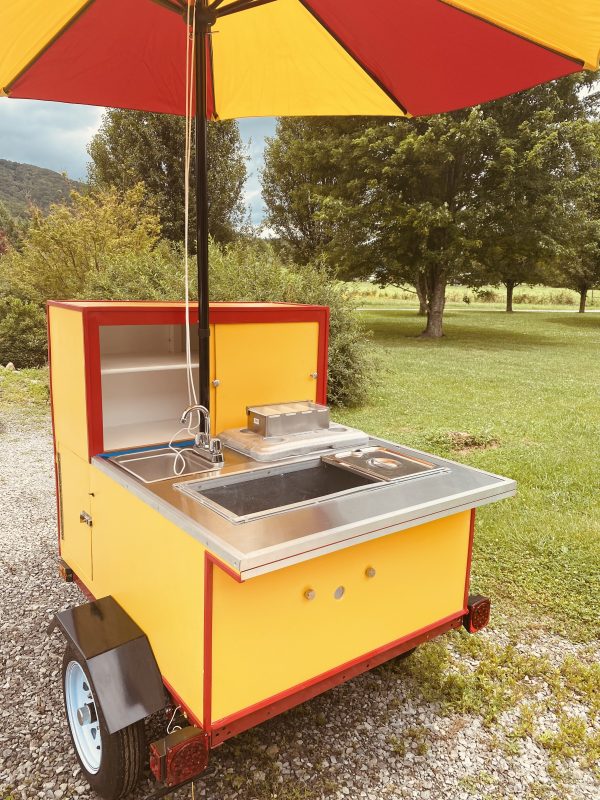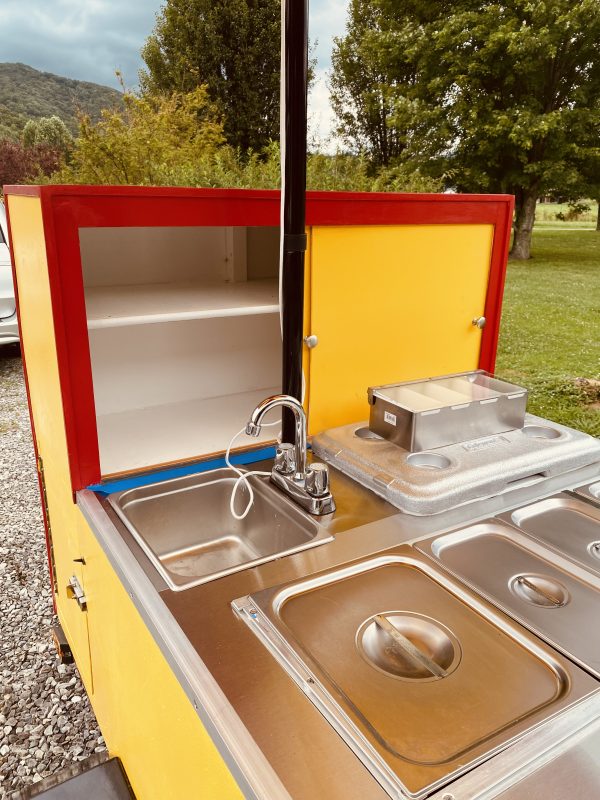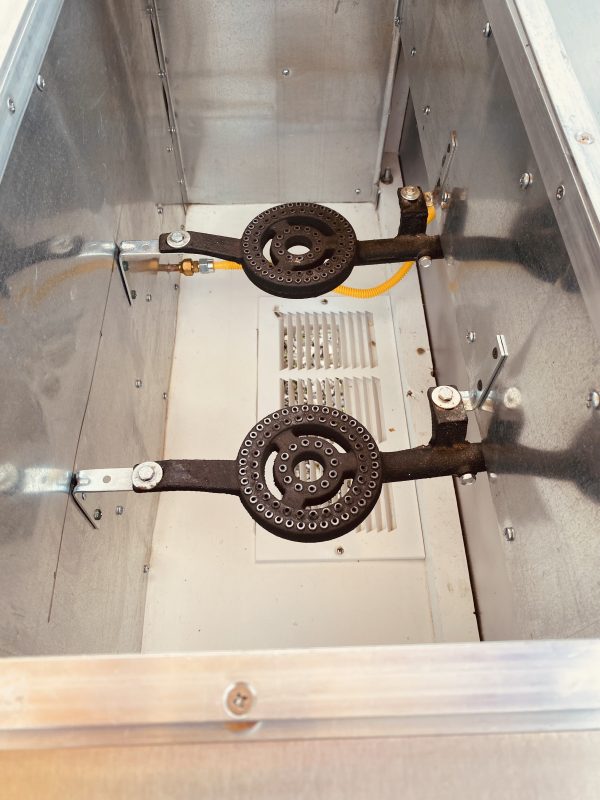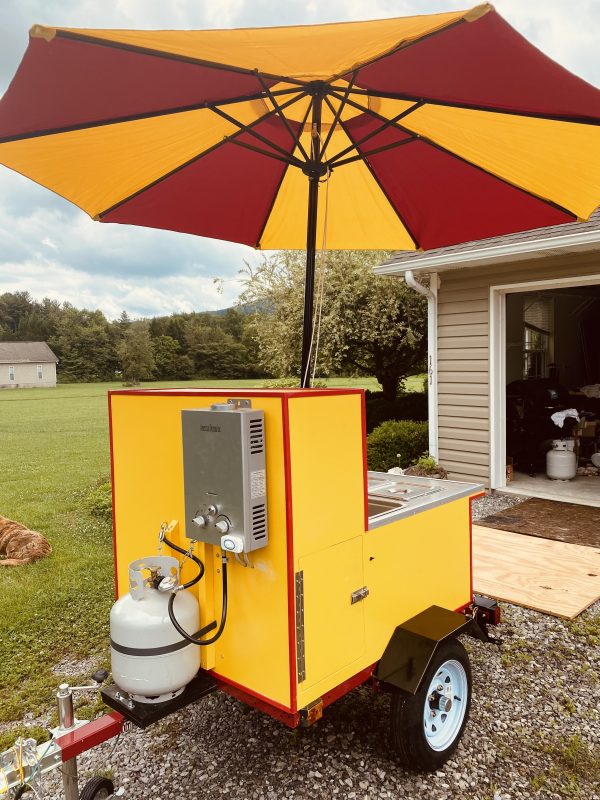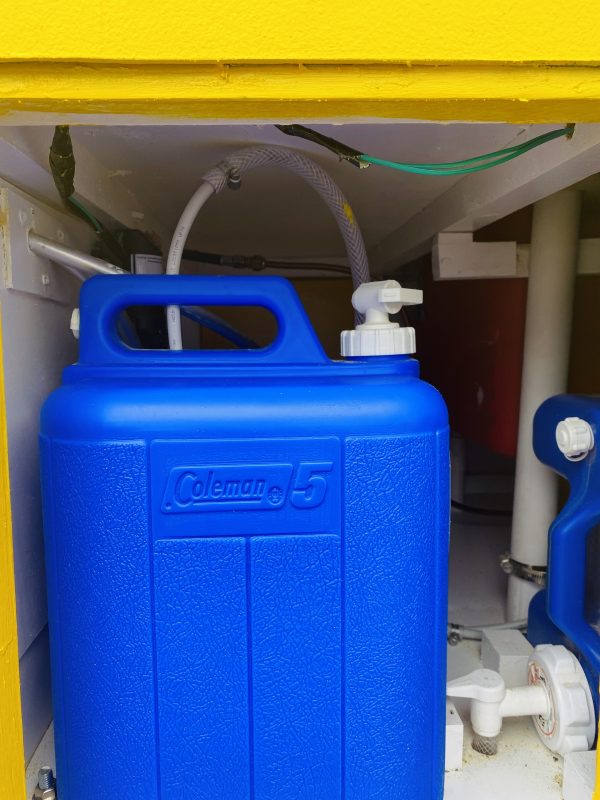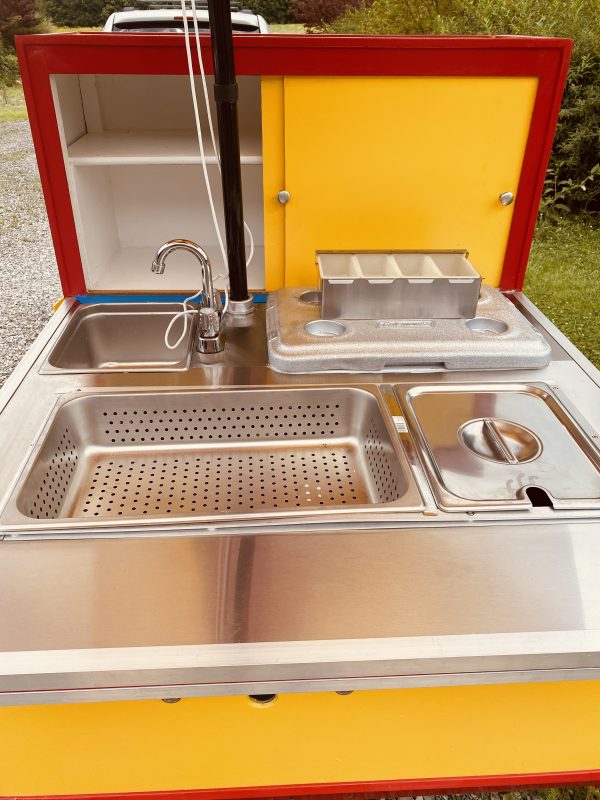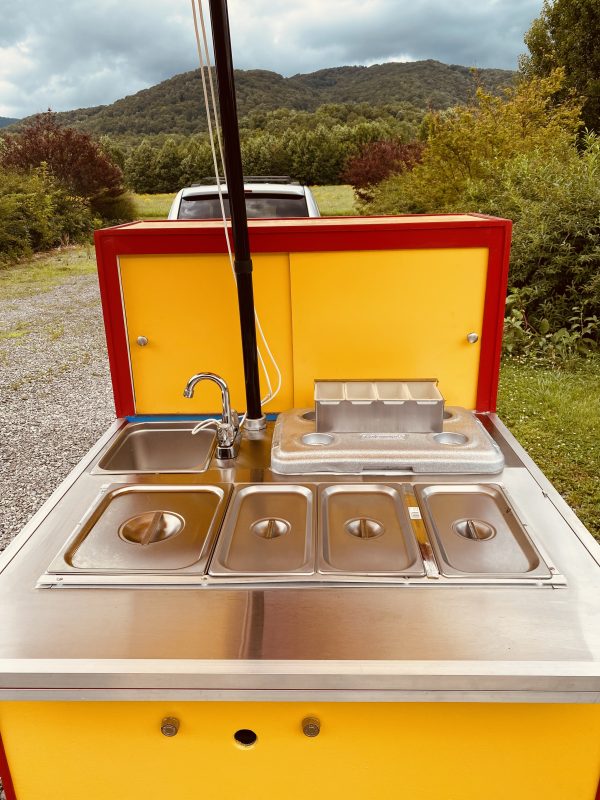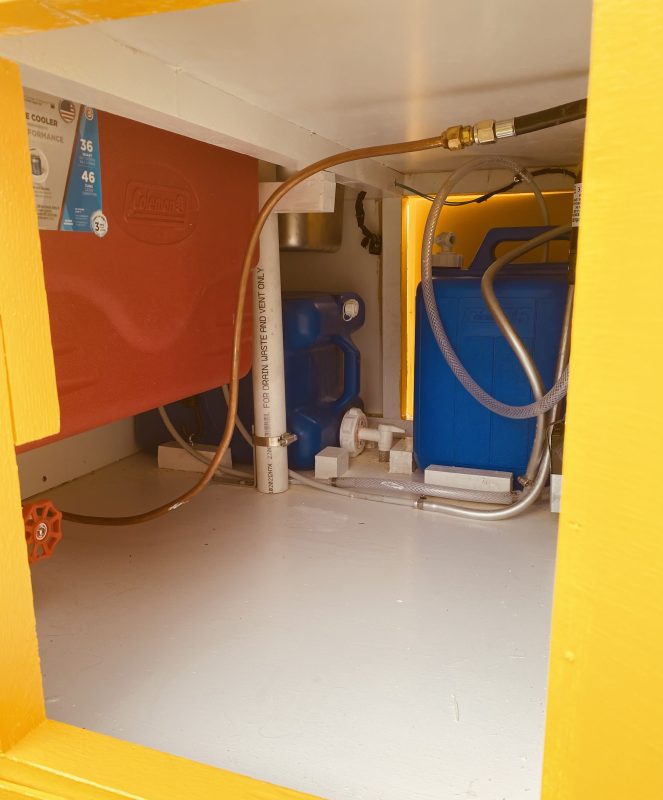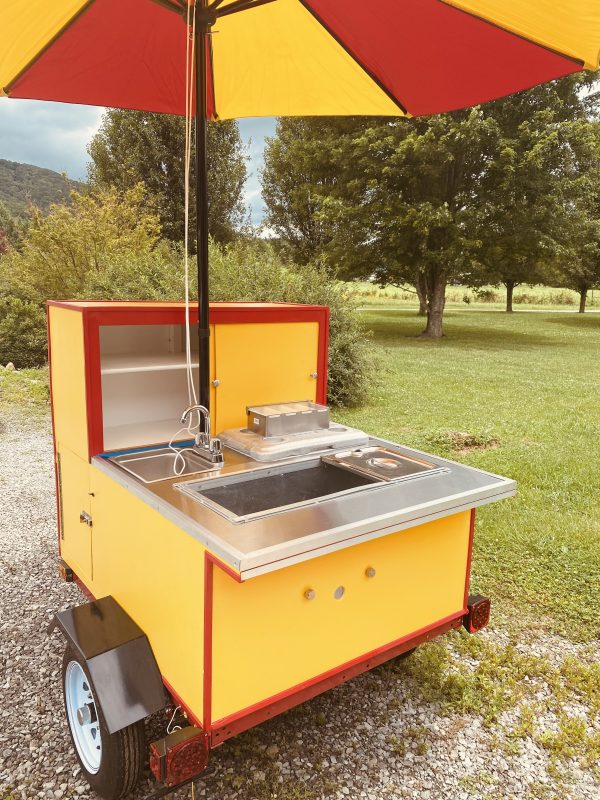 Don, that is one beautiful hot dog cart! I love the bright colors, and the finish on the cart matches the umbrella! Awesome job, and I'm glad you were happy with the DIY instructions and video tutorials! And of course, Keith is such a pro.
You Can Build Your Own Cart!
This might be the perfect time to build a cart yourself, because there's still plenty of time left this summer.
And with indoor dining restrictions continuing in some places, you will be ready to do business with your mini mobile kitchen wherever there's a demand for outdoor dining and catering.
If you want to see another example, check out Eric's finished DIY hot dog cart. He added some extra special features to his cart, including a safe place for cash, lights, speakers, and more!
That's not just a hot dog cart. That's a dining destination!
When you build it yourself, you can really customize the features on your mini mobile kitchen so it's exactly the way you want it.
Wanna rock your vending business to the Moon? Check out Vendors United, the best community of pro and seasoned vendors on the planet (just Earth… for now😊)…