Howdy folks, checkout this custom cart built by Adam and Sam! I love hearing from people all over the place, and I just got an email from hem in Canada!
They started building their own hot dog cart last year, putting it together piece by piece until it was just right. Adam and Sam got their custom cart done and ready and now they are in business.
Here's the email I got, along with some pretty photos of The Beefy Weiner in action…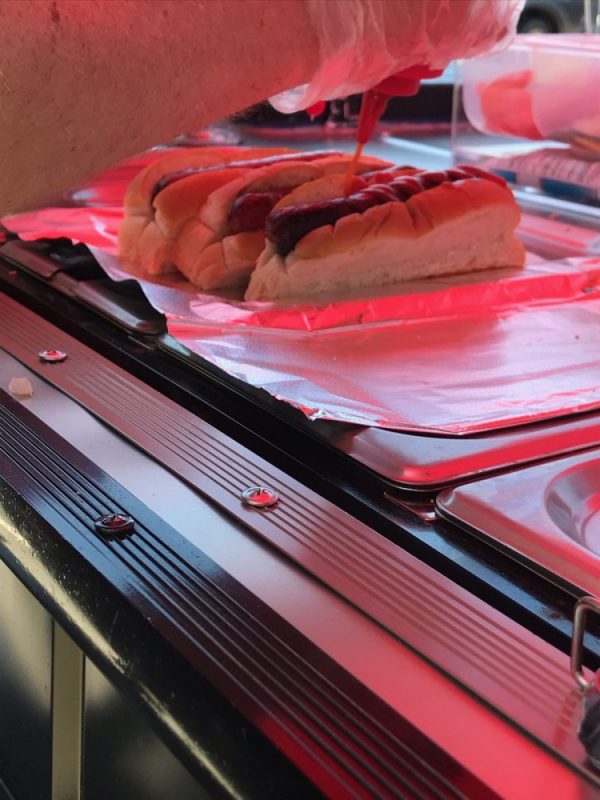 This is a great looking setup with the extra tables, tents for shade, big hot dog sign to catch the attention of hungry customers, and of course — a delicious looking hot dog all dressed up.
Adam And Sam Custom Cart Story…
Good day Ben,
Adam here from Enfield Nova Scotia Canada.
I purchased your diy cart course back in January 2020
And have picked away piece by piece
Screw by screw building my custom cart, all DIY.
On Thursday June 10 th
We did our first soft opening from 12-4pm
And we killed it
We did 550 in sales .
Day 2 we did just over 600
And this past Sunday we did 800
This has been one of the best decisions my wife and have ever made.

I would like to thank you for the limitless amount of knowledge and training you have given access to many of us.

Looking forward to many more days behind our new Custom built cart, for us by us.

Cheers

Adam and Sam
The Beefy Weiner Team
Congratulations on an awesome opening! Thank you so much for sharing your custom cart and fantastic photos. If we ever get up to Nova Scotia, we'll take two of those dogs.
Wanna join the best community of pro and seasoned vendors in the world? Learn more about it now…