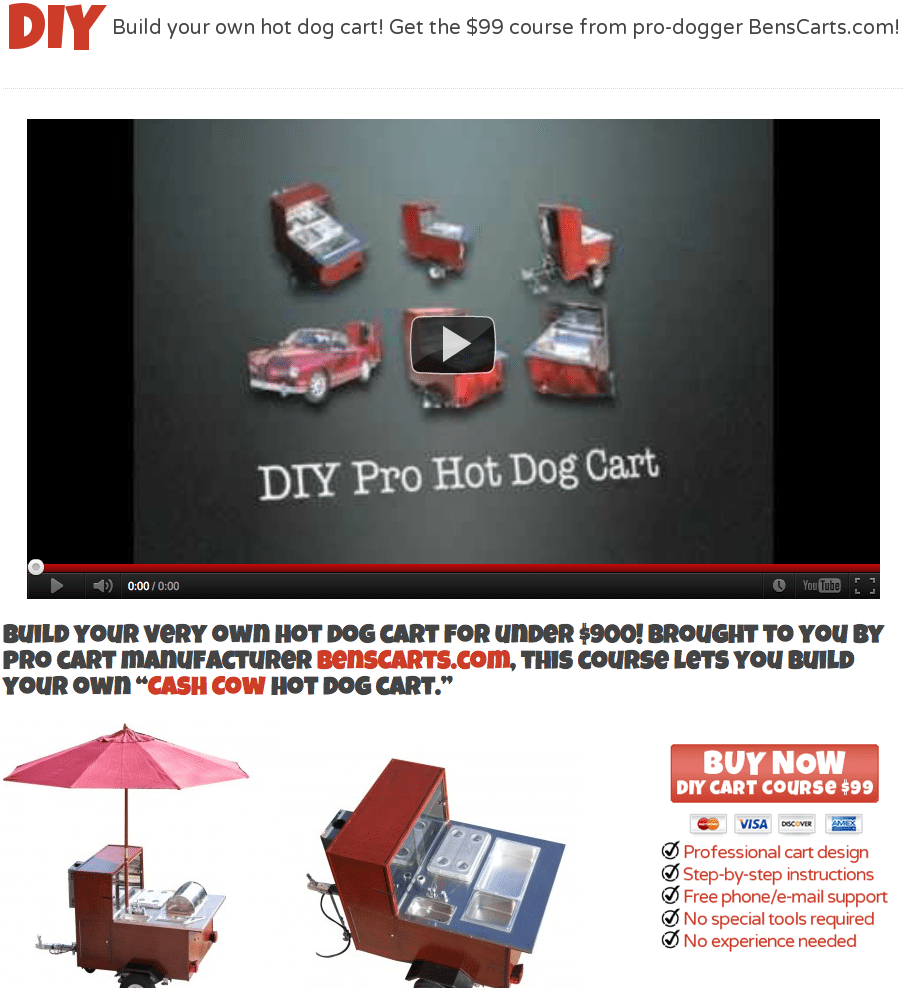 A new twister is hitting Oklahoma.  Dad "Tim" has built a sexy hot dog cart for his daughter's new business; TWISTER DOGS.  No need to seek cover, this twister is going to feed you good and make you smile.  Tim purchased the Build A Cart course from BensCarts and made some extra special adjustments to fit the bill.
Daughter, Laura is ready as soon as the weather breaks and the rains stop for more than an hour.  I can't wait to see their menu, but I can bet there is at least one hot dog named after those spinning things everyone attempts to avoid.
Over 1,000 vendors have build their own beautiful hot dog carts using the Build A Cart course and this one is no exception.  The stainless top, the side sink and the bright colors are sure to impress the poor soul seeking shelter from everyday type meals and finds the Twister Dogs operation.
We all wish you much success Laura!  And my gosh what an awesome dad you have.  Thank you both for sharing with us.