OHHHHH

SMACK! (as my daughter says)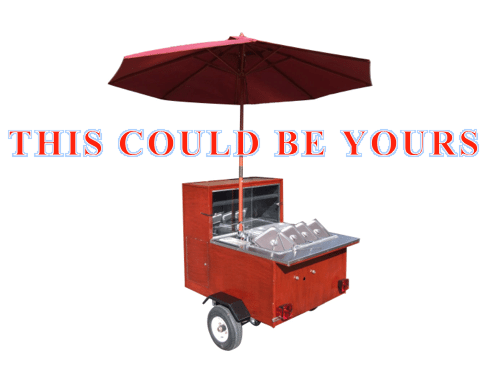 This Tuesday! Yes, as in just hours away, BensCarts.com will finally, FINALLY officially release the all new:

Video Course and, and, and, wait for it…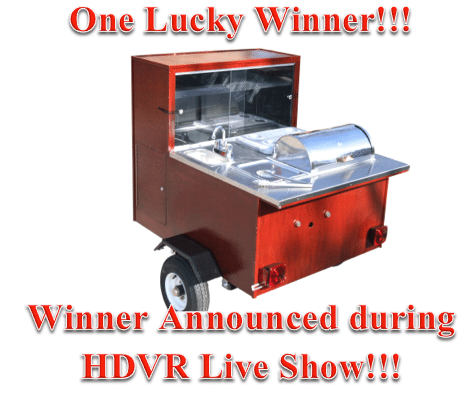 Didn't know about it?  Wanna know more, want details?  It's not to late to enter to win: Here ya go…
That's it!  No other qualifications.  This Tuesday during the LIVE internet radio broadcast, we are giving away a brand new hot dog cart to celebrate the release of the ALL NEW DO IT YOURSELF: BUILD A CART COURSE!   One lucky winner will be announced during the show…Live!   Listen Live Here.
One lucky subscriber or fan will be selected at random.  The winner will be emailed and will have 48hrs to respond.  In the event the winner does not respond within the 48 hours following the live announcement – an alternate winner will be selected at random during the next weeks Hot Dog Vendor Radio Show.  You do not have to be listening to the show to win.
Why oh why would we give away a free hot dog cart?   Well, I did this once before to help a friend out, he was releasing a product for vendors and I thought it was a great idea.  This is the cart Keith built during the filming of our brand new Do It Yourself  Build a Cart course.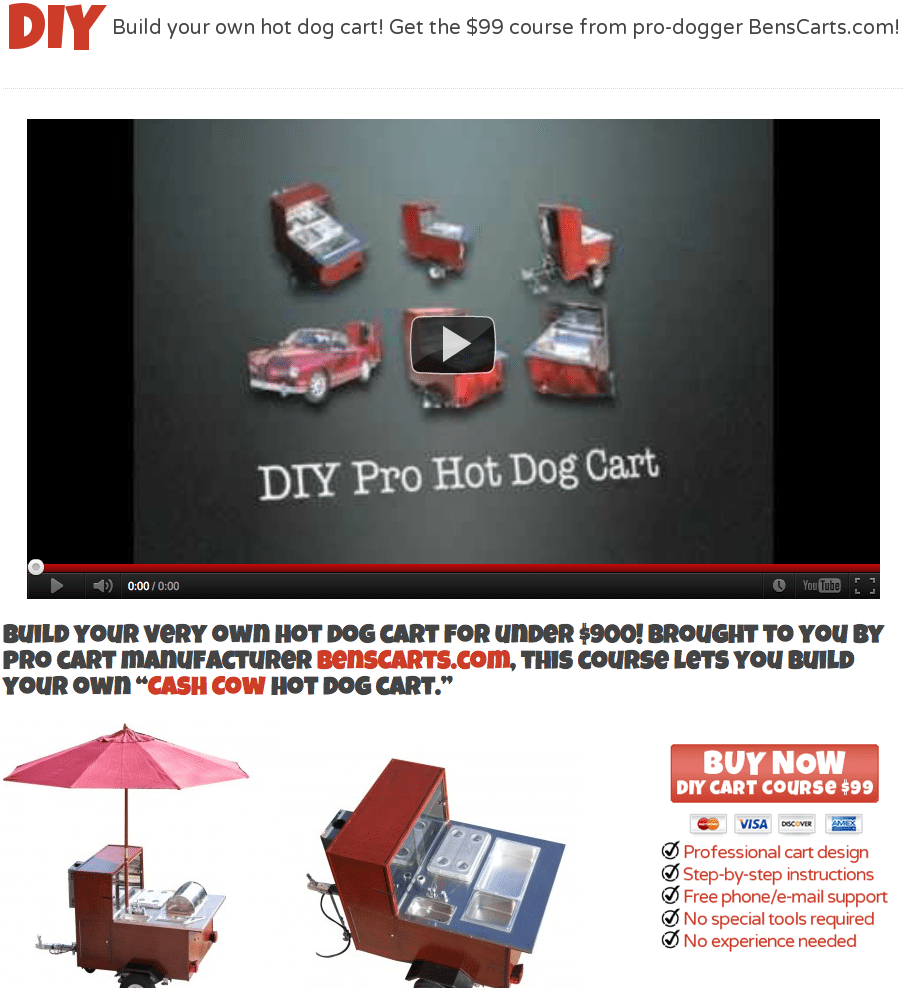 Don't have money to buy a new cart?  Handy in the shop?  Struggling getting started?  All the reasons why I wanted to help. I wanted a course that was thorough, that was based on an actual commercial cart and loaded with features.  I wanted a course that taught you how to build a professional hot dog cart for less than $1000, heck less than $900!
I had plenty of people that genuinely cared for my success that said;
"Ben, what in the world are you doing!"

"Why would you make a course that is in direct competition with your manufactured carts?"

"Ben, you're an idiot!  If it's cold outside, you don't give the shirt off of your own back."
That's what I was hearing from some very close friends.  They actually thought I was going crazy!   Who competes with themselves?  Well, I don't think of it that way.  Hot Dogs Saved My Life! – That's even the title of my course for hot dog vendors.  I enjoy hearing from those in situations like mine, those whom may not have even seen a light at the end of the tunnel, those that are honest, hard working souls that have or are about to lose everything and turned it around – those inspired by my free video training, those that brought it back from the brink!  That's who I do it for!   You – my friend!
Want to listen live?  Click the image below.

For those that actually read all of this… a special offer!  Use coupon code: HDVR and for the next 72 hours you can get the course with a fantastic discount!   Limited number of discount coupon codes available, first come first serve.  Offer expires February 8th at midnight EST.