Hey folks, Ben here! I recently got a message from a fellow entrepreneur looking to navigate the somewhat murky waters of starting a freeze drying business right from the comfort of their home in Philadelphia.
It's a fantastic venture, but as with all things, it comes with its own set of challenges and questions. Let's go…
Navigating the Legalities of a Freeze Drying Business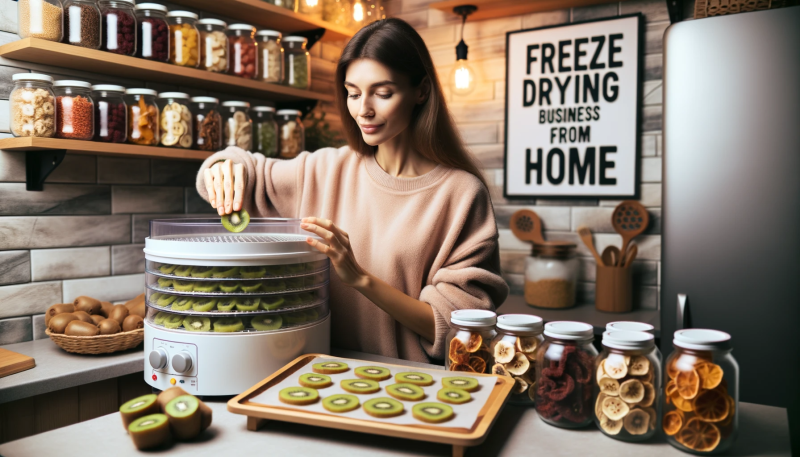 Our friend here is stuck in a bit of a pickle, trying to sift through conflicting information about starting a home-based freeze drying business.
Now, freeze drying isn't producing food per se, it's a preservation method.
But the local laws seem a bit fuzzy on this, especially in Philly.
State vs. City Laws: Which One Takes the Cake?
Now, here's the kicker: even if Philadelphia has its own set of rules, state laws will always trump city ones when it comes to food production.
So, what does Pennsylvania say about this?
The Golden Resource: CottageFoodLaws.com

If you find yourself in a similar boat, I'd point you straight to a resource that's been a beacon for many: cottagefoodlaws.com.
It's a treasure trove that lays down the law (quite literally) on what you can and can't do in each state, including Pennsylvania.
The State Law Trump Card
No matter what the city council says, state laws have the final say.
So, if Pennsylvania gives you the green light, you're in business, friend!
But Can You Change the City Council's Mind?
A question that popped up was about swaying the city council to relax their laws.
Now, I'm all for optimism, but in this case, it's probably not going to be a fruitful endeavor.
City councils typically don't relax laws easily, especially when it comes to food production and sales.
Taking the First Steps in Your Freeze Drying Business Adventure
Starting a business, especially one that deals with food, can be a labyrinth of information and regulations. But don't let that deter you!
Finding Clarity Amidst the Chaos
If you're feeling lost, not knowing who to call or where to turn for accurate info, cottagefoodlaws.com is your compass.
It'll point you in the right direction, giving you a clear path to follow based on your state's laws.
Keep Me Posted!
I'm always here, cheering you on from the sidelines and I'd love to hear how things pan out for you.
So, dive into that resource, find your answers, and let me know how your freeze drying business journey unfolds!
Your Business, Your Adventure
Embarking on a new business adventure, especially one like a freeze drying business from home, is both exciting and daunting.
But remember, with the right resources and a dash of perseverance, you're well on your way to turning those dreams into reality.
Stay strong, stay informed, and keep on vending, my friends!
I'm here if you need a nudge in the right direction or just want to share your victories.
Talk to you soon and happy vending!