Happy Customer Note
Hey, folks. This great review came in from a customer, and I just wanted to share it here. Keith is an amazing guy, a great friend, and an expert at the hot dog cart business!
Thanks to Arno for sending in these kind words: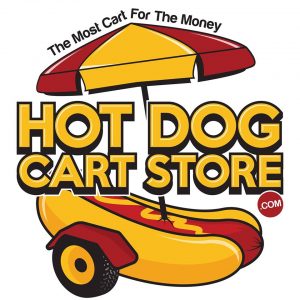 TO WHOMEVER MAY READ THIS…..
I would like to take a moment and comment on the level of service / follow-up I have received from Keith at Bens Carts…
In today's market once you have purchased something it seems almost impossible to get ahold of a PERSON in customer service if you have an issue.
Well with Bens Carts, in particular KEITH, that is NOT the case.
With most companies your dealings with them before and during the purchase Should be Good if not great, as they want your business / money.
Well after the sale is where I really see the value of a company, and to me Bens Carts is one of, if not., the BEST AT AFTER THE SALE SUPPORT!
I had a few issues after purchasing my cart, but let me tell you Keith went above and beyond to help me get the issues resolved!
He was not even in the office, I believe he was on vacation, and still was readily available, and willing to help me through my issues.
I CAN NOT SAY HOW PLEASED I AM WITH HIS HELP AND CONTINUED SUPPORT!
In this day and age many companies seem to lose interest in the customer after they have your money.
Keith and Ben both show a TRUE INTEREST/ SINCERITY in helping their customers succeed and get issues resolved.
For that I say a HUGE THANK YOU!
I would recommend Bens carts to anyone looking to get into the mobile food vending business, as they have proven to me that they are TRULY interested in helping their customers succeed with as minimal of issues as possible.
Thanks again Keith, if it weren't for your help I would not have found the need to write this review.
Arno Eckardt
Dawgs 4 A Cause