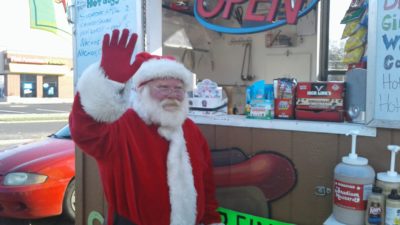 Welcome to HDVR 178, another weekly episode of Street Food Vendor questions and answers. This week's show features Jason (Love Food Truck Co.), a professional hot dog vendor and food truck entrepreneur.
HDVR 178 Street Food Business Tips
Here are some of the topics we covered in this week's show:
Vendor of the Week: Towpath Trail Snack Shack
Can you serve cream cheese as a hot dog topping?
I don't have a permit or license but want to sell hot dogs in New York
Can I start a hot dog cart business in Las Vegas with $5000
Is there a hot dog vendor in Greeley Colorado who can help me?
What is a realistic range of income for people who work the hot dog business full time?
How do I find out about a food cart license in Moore Oklahoma?
Are there many people doing hot dog carts in Texas?
What's the best combination of cheese for a great grilled cheese sandwich?
Links Mentioned in Show
Get free training working with a street food professional: Train with a pro for a day
Info on the vacation/training/discount deal (limited time): vendorsunited.org/christmas