The calls came in and we learned about adding shaved ice, menu picture tips, the number one hot dog and much, much more.  Street food vendor tips were in abundance and we even answered a question or two.
Alright Mr. and Ms. Street Food Vendor
Show me some love.
Open your iTunes panel
Click iTunes Store
Type in the Search Box: BensCarts and open it
At the top of the BensCarts podcast page it will have a Ratings and Reviews tab at the top, click it.
Please give us a 5 Star rating and even leave a comment.
This helps iTunes rank us and means a lot to me and the visibility of the show.  It only takes a minute, so if you don't mind, please help.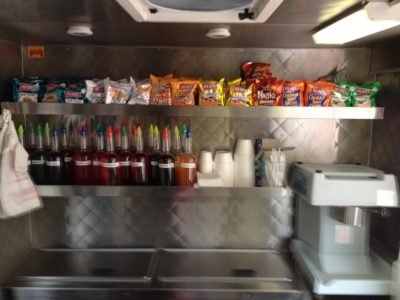 Again Jason Brown of Love Hot Dog Co. has brought us another addition that will make you some mo' money!  Jason added shaved ice to his concession trailer along with 44 different flavors.
"It's easier than doing lemonade and much better profit." – Jason Brown
Listen in to the tips he gave on this.  Oh and the profit!  $3.50 sale nets him about $3.25 in profit.  You really don't have to sell many of those to make a great day a tremendous day.
I have provided a few links to some of the things you may need to get started.

You can get jiggers and bottles here and some other handy stuff I showed when we did the lemonade info.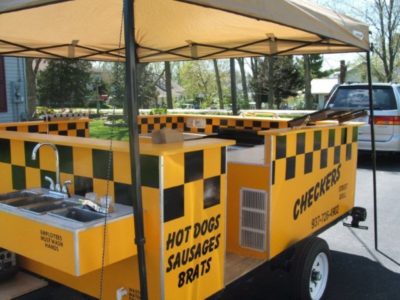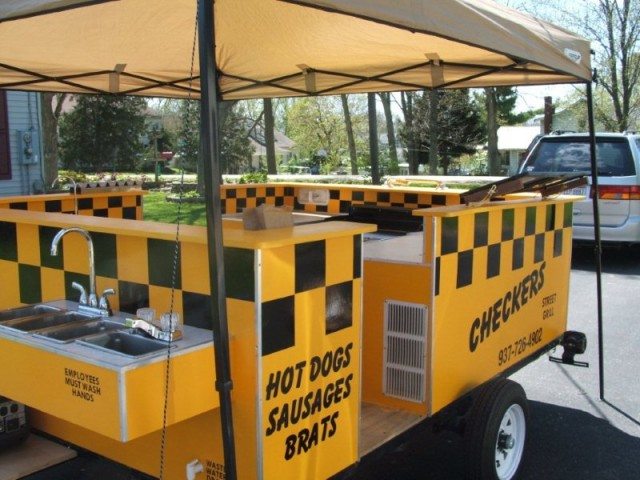 Watch the video here.
Street Food Vendors – I has more…
First time caller Jack shared with us about his pictures on the menu and how it increased his sales.  Listen to how he did it on the cheap.  Mustard Seed Grill – check it out.
Lee has been slinging dogs for 4 years now. He called in from Opas Grill.  He just got his Facebook page up and would love some "likes".  He also has 3 carts and his most awesome U shaped cart is listed here for sale.  I'll post the video below.
Cory Lawrence from O'Doggy's called in.  He shares the secret ingredients to the O'Porkalypse hot dog.  It's now is top seller and Jason tried it for a day and now he is adding it to the menu.
Candied Bacon Bits?
Future vendor doing due diligence and was done wrong by the city.  We offer our advice and some encouragement.
Getting started with little to no money!
Mark from Man's Best Frank in CT called in to update us all.  He's just finished his 5th week and doing great!
We had another winner this week.  A 9 foot market umbrella from BensCarts.com
Pete N Autumn shared some great tips on vendor safety and gave a tip for Roxanne in Colorado.
Duggs Doggs called in with an update for us all.
Hot Dog Mafia stickers – may be coming soon!
Al "Boo" Miller now has 2 Cash Cow carts and has recently added a huge concession trailer.  Congrats to Al.
Mike from Canada called in to share about how he started slinging weenies WITHOUT A CART!  The sound wasn't the best but wow.  I was inspired.
Jason is now taking pre-orders for the solar powered Ice Cream Bikes.  Next batch will be ready in June.
VENDOR TIP!
Pete and Autumn from Dogs on the Run emailed me while I was typing in all the show notes above with this handy tip.
tip for ya… our hot dog sled we took some black fuel line in one inch pieces and cut a line through it so it snaps onto the sled. we put 4 of these on it and now it doesnt slide or scratch the cart.
Great advice and I think I will do this today.
ANOTHER VENDOR TIP!
This one was just sent in as I was finishing up.  Crowd sourcing has become a great way for others to help raise money.  DB over at DB's Hot Dog and Sausage Emporium just share this crowd sourcing site just for us foodies.
So check it out here: www.foodstart.com