I was broke, bankrupt and depressed but the hot dog carts saved me!
Can you imagine this?
You walk into the woods and you notice the rainbow, you get to the end of it and there's this pot of gold and you're like, I found it!
And no matter how much gold you take out of it, it keeps replenishing.
Would you keep it a secret or would you tell everybody?
Most of us, including you, are going to go tell our friends and family. We're going to be like, I can't use all this.
You've got to come see this and you'd share it.
And that's how I felt with the hot dog cart business since. Hot Dogs is like a niche market. Vending in general is a niche market.
Even with all the food truck boom and everything, we're still a niche market.
We're a little bit bigger than underwater basket weaving 🙂
The Beginning…
Years ago I had a business that was phenomenal.
It did wonderful.
When I say wonderful, I had a private plane! Not bad for this uneducated hillbilly.
My wife and I started this little furniture store and we took off with it. And we did great with it, we made a lot of money.
Then about 2007, we lost a whole bunch of money, which was about four times as much as we had made.
I was broke… with 10 kids.
Everything you need to know about getting started, my journey, my secrets…all the goodies that changed my life, and how it was done –
[CLICK HERE]
Now I've had people go, well you said you had five kids at the house. I did have five kids, so let me clarify. I'm going to be more clear as I tell you this.
So we have 10 kids. We've adopted five kids, but we had five kids in our home at a time we lost everything, and I mean everything, we're on food stamps.
We Were In A Two Bedroom Mobile Home, Single Wide Trailer
Not in a trailer park.
We were broke.
We had nothing.
And I tried to figure out how I was gonna come back from this, you know, and make it again.
It was a blow to my ego, a blow to everything I had. You find out who your friends are though, real quick.
All those people that were high and mighty that loved me when I had lots of money…
… Nope, didn't hear from them anymore except for a few.
But the true people heard from, people helping us pay our electric bill, people calling up, Hey, do y'all have groceries?
People just be nice.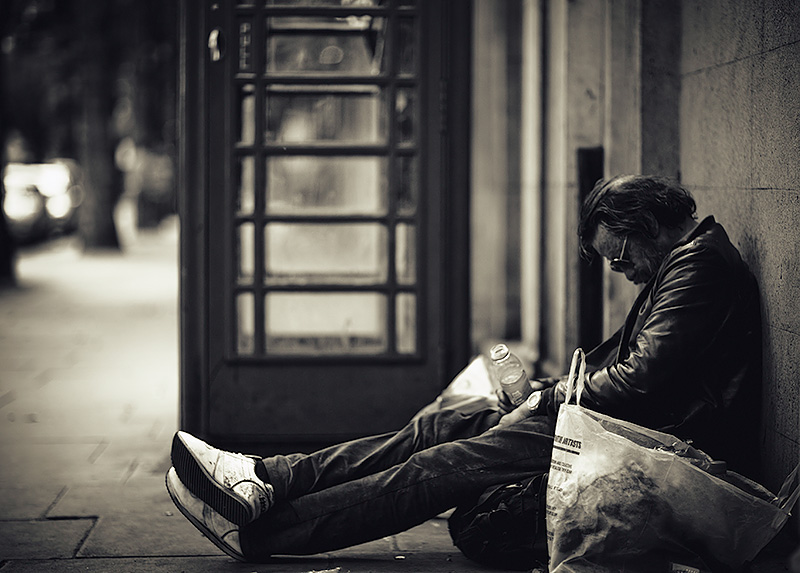 And it was humiliating to me to have to do that.
It Was Humiliating
We had no car. Somebody gave us a car.
I mean, it was a nightmare.
And I'm sure you've all been there.
If you've lived past three, you've probably faced some hardships.
So we faced as a family the hardships, but my kids were like spoiled.
You know, no more Nike shoes and Guess jeans and all that Body Glove stuff, all that stuff was gone.
It was good will for us, thrift stores and food stamps.
And then I stumbled across a story about hot dog cart vending and I was like, Oh, I could do that.
I'm sure I can do this.
So I jumped in and i went… I'm gonna do this.
I'm gonna do this by noon yesterday.
Hot Dog Carts Saved My Life
And so that's what I did.
I've sold, begged, borrow.
I sold everything I could that wasn't nailed down and some that I could proud loose and got rid of it.
I'm talking rugs, lamps, everything.
So we could get a hot dog cart.
And my mother-in-law loaned us $500, which helped us the last little bit to get it.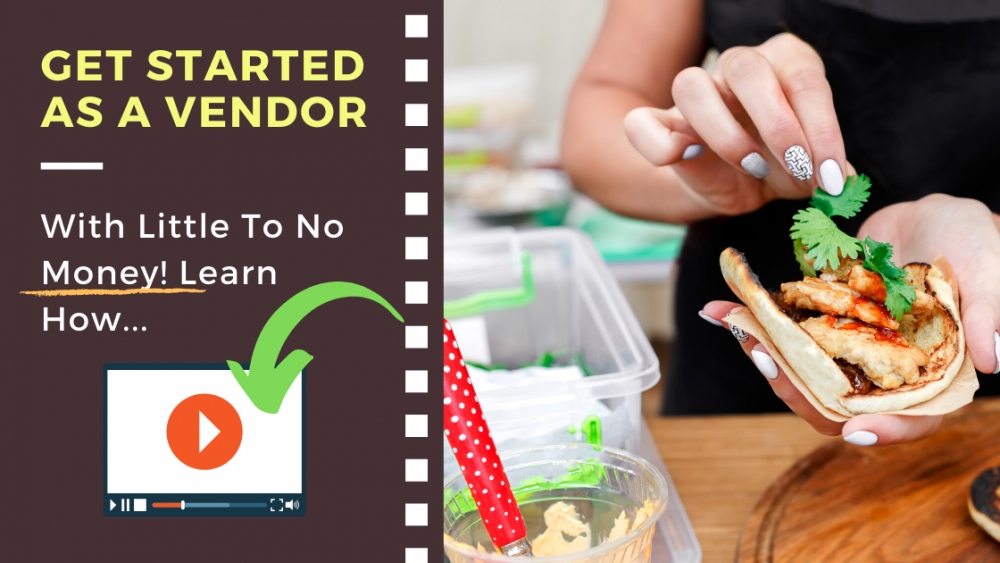 We got a hot dog cart and we started vending in front of a tire shop.
I've got a whole thing that shows exactly where I was, the tire shop and everything.
And so it was a blow again to my ego.
Here I am on the side of the road, in my hometown, and people are driving by some of them honking like, huh, sucker, you lost everything and now you're vending hot dogs.
But I learned a valuable lesson because it filled my tip jar.
Cause the people that stopped were like, Oh, he's got a tip jar.
And they put money in there because they felt bad for the lowly hot dog vendor.
And this was a good thing.
But it's kind of one of those misnomers that people have.
It's one of those things people think, oh he's selling hot dogs.
Look how bad off he is.
And it works in our favor.
Even though I was professional, had all my stuff out and we did well with it, people still felt bad for us and they were like, give us some money, put money in our tip jar.
And that money ended up being, I think averaged over the first three years, it was like $800-$900 a month in tips.
In tips!
I'd put funny sayings on the tip jar and stuff.
Life Changed, And I Wrote A Book
My life changed and I wrote a book called hot dogs saved my life.
I'm not going to go through the whiny sob story.
That is that event, the bottom of the pit that was for us, we lost two family members.
I lost a best friend all in a period of a few months and lost the business, lost our home, lost our cars, lost everything that was important to us, except family and friends.
Those were always important to us and still are.
Start your own street food business with a small investment –
[CLICK HERE]
I was just overwhelmed with this dread, this feeling of dread.
You ever wake up in the morning and you're like, I don't even know what I'm worried about, but I'm worried?
And that's how it was all day.
Everyday I'd wake up feeling dread, feeling like I can't do this.
I don't, this sucks.
Long story short, by the end of seven weeks to hot dog vending, I bought two more hot dog carts and paid my mother in law back, all from the profits off the first cart.
Now you're going, oh, you were in New York City and probably had a good spot from the metropolitan museum.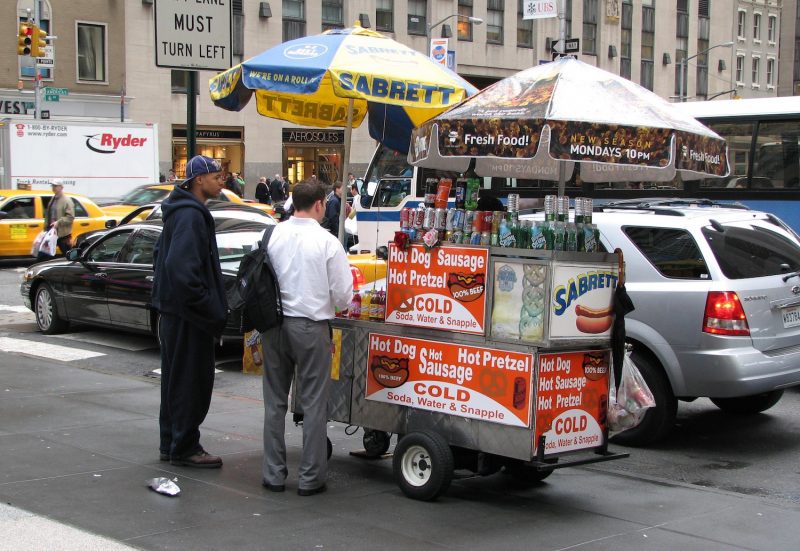 Nope.
Never been in New York City.
But I do know that vendors make a lot of money there.
But that wasn't the case.
I found the right spots and I learned quickly because I was seven days a week in it.
Was trying to figure out where to be, how to be, when to be, why to be and what to be prices and all that stuff.
Wrote It In My Hot Dog Cart Business Course
I wrote a course called hot dogs saved my life. And if you don't have it, you gotta get it.
It's cheap.
It's less than 10 bucks.
You can get it at hotdogssavedmylife.com.
Anyway, I was like, dang, I'm gonna do this.
And it snowballed, but in a good way.
Everything you need to know about getting started, my journey, my secrets…all the goodies that changed my life, and how it was done –
[CLICK HERE]
I realized real quickly, even with the multitude of mistakes I made in that business, in the hot dog vending, that I was learning so much.
And even with those mistakes, it didn't matter.
It's fail-proof.
It's literally fail-proof.
Have I Seen Hot Dog Vendors Fail And Quit?
Yes.
Why though?
We have to ask, why did they quit or why did they fail?
They didn't fail because the business failed.
They failed because they did mistakes.
True store, as example…
There's a lady a couple of years ago, I think in New Mexico. She started kicking butt with our hot dog cart and she was doing street tacos, walking tacos and doing all that stuff.
She was in our Vendors United group and she was, Oh man, I just bought a house and I bought a car, and she went nuts with her money and then didn't have any reserves.
So One Bad Week Put Her Out Of Business
Not literally, it was like a month that she couldn't work cause a rain and then she twisted an ankle and then a neighbor chicken was having puppies and…
… all these things were happening in her life so she wasn't able to work as much and she ended up leaving the hot dog business.
Vending business doesn't fail.
This is a lottery.
This isn't a hope I build this dam and it doesn't fail.
This is a, if you do it this step, this step, this step, you will win.
You will have whatever you want!
From the part-time vendors like Michael Wood who averages now for years three days a month.
Now he does about nine.
Nine days!
And most of that's catering stuff.
Or you can go full time and be three days a week.
Three days a week!
And here's the benefit to me when the bottom fell out and I was in the self pity hole.
This Hot Dog Cart Business Changed Everything
It changed everything because all of a sudden now my wife and I were working together, my daughters and I are working together, they're working hot dog carts.
Everything started working better and my life became happier.
And it's the moment I realized what freedom is or what wealth is to me.
Because now I don't have a private plane.
I don't have multiple homes.
I don't have that stuff.
And I'm happier now!
And I'm not saying, Oh, you can be happy living just in a mud hole with the hogs.
No, I'm not saying that.
I'm saying I make a great living.
I started making this good living (a lot of cash) and I was like, this is the best thing ever!
Start your own street food business with a small investment –
[CLICK HERE]
All of a sudden I'm realizing I've got time to play with my kids. I've got time to talk to my daughters when they need to talk or you know, they have a crisis.
So my life got better, my marriage got better, everything got better.
All of a sudden I realized that when my daughter's school calls and they go, Hey, can you come down here? Your daughter's sick, or your daughter got in a fight, or whatever…
…Now I got to go down to the school.
I didn't have to call my boss.
I didn't have to make sure everything's working out okay.
No, I just went and did it.
I Went And Did It
It changed everything for me and inspired me.
I wanted to tell everybody, can you imagine this?
You've got to come see this!
That's how I felt with the hot dog cart business since, with the vending and it is expanded to catering and drop off catering, the coolest stuff with vending that I've learned over the years.
But the beauty is that…
It's Easier Now Than Ever!
We've got more information for free at learnhotdogs.com.
You can get all that information for free without spending a dime.
And do your due diligence and stuff and find out.
But the point is you would want to share, and that's what I wanted to do.
So I started putting some YouTube videos out, then I started putting a blog out, then I started doing hot dog vendor radio.
Because there's constant updates.
There's constant little tricks and tips and stuff.
So I've learned over the years that you've got to keep going and keep going.
And the cherry on top, the beauty is we've created Vendors United (vendorsunited.com) and it turned into just an amazing place of vendors sharing tips and tricks every single day.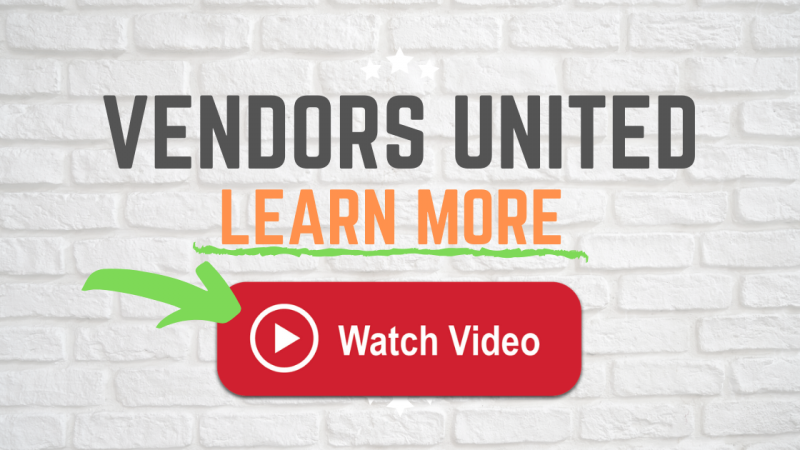 Like somebody would go, how do I keep my buns like this?
What do y'all do for your buns?
And then somebody posts of a video right then immediately and go, here's how to do it.
And they're showing it on their carts.
It's just a wonderful place.
Once you get going or once you want to start, it's a great place.
There's over a hundred people in there that haven't even started yet, that are learning.
I don't know if y'all remember the interview I did with Squatch Dogs out in Washington.
He was in Vendors United for a year prior to even starting. So when he started, he had years of experience and that's why he's been so successful.
One, he's awesome and he does a great job.
But he learned these tips and stuff and applied it instantly.
It wasn't a learning curve.
Where with me, when I started, I was on a learning curve.
I made so many freaking mistakes, but even with some major mistakes, I was able to maintain it and keep going.
And we had some setbacks and stuff, like my first year out of 22 carts.
No joke.
Why Stupid?
I was stupid cause that was not the way to do that.
And I should've done it a lot more slow, I didn't need 22 carts.
I could make the same with three, but i just didn't know anything.
And I figured more's better.
If this cart is making 80,000 a year, this one will make 100,000.
Anyway, it has been a wonderful, wonderful life.
For the last 10 years, I've gotten to help tens of thousands of people just like you who needed something.
And so I enjoy the helping.
I answer over 150 emails a day.
And I'm not saying that to brag, I'm just saying people ask questions constantly and even though they can find the answers on the website, a lot of them are like my particular situation.
How would your answer apply to it?
And So I Love This!
Watching this change people's lives, watching the truck driver changing his life.
Apparently that's a common one.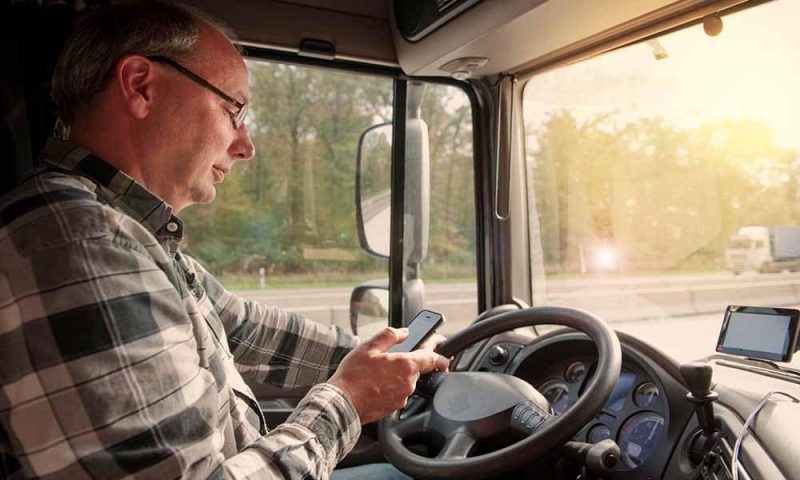 A truck driver named Tony had been truck driving, lost his wife.
Literally she left him cause he was on the road, over the road truck driver, I think of the OTR it's called.
And he was working his butt off to provide for his freaking family.
But it puts so much strain and stress on his marriage that she left.
And Now He's Starting Over
And it's sad to see that, because had he found this prior and been in the right frame of mind for it, he would have been way better off.
But we've written stories and interviewed other truck drivers.
We've interviewed police officers, we've interviewed a blue million of people, we even have chiropractors that spend so much time at the office.
They don't have any free time.
A hot dog vendor goes out three days a week, four days a week, and for two to three hours. We're not out there nine to five.
Maybe at an event, but I'm talking regular vending is two to three hours.
That's it.
Done.
So it gives a world of freedom.
Just the ability to take off when you need to take off, was worth $1 million to me.
The ability to just pack up and go.
I didn't have to call anybody.
Didn't need time off.
And didn't have to do any of that.
Are There Negatives To Hot Dog Cart Vending?
Absolutely.
You're going to miss some Jerry Springer reruns.
There's things you miss like a guaranteed paycheck.
Well, I can guarantee myself a paycheck. I've never been worried about that. And if you're a type A entrepreneur type, you're not either.
But there's some people that may be here that have that frame.
They like the security blanket of a job.
They like the security blanket of it.
And I get it.
I'd love to be guaranteed, but I can tell you this, if you follow the steps, you'll be successful.
Period!
We got a vendor that just blows my mind when he comes on to Vendors United.
He's in South Florida and he's got the attitude.
I wish I had his attitude.
He has just got this empowering attitude and he's faced some struggles.
Like if you knew him, I'm not going to share it here cause I didn't get his permission first. But he's faced some struggles.
And he's now kicking butt with vending.
It changed his life and it changes most people's…
Oh Doggies Sharing…
I just want to take a moment to talk a little bit about Oh Doggies and where we are today and a little bit of history of how we got here.
It was almost six years ago that Oh Doggies began.
But the spark began before that, almost a year before that when I happened upon Ben and, at that time, his radio show, a hot dog vendor radio and the group of guys that were in with that.
Because of those guys, it kind of inspired me to kind of catch that hot dog fever.
And Some Of You Guys Know What I'm Talking About
But because of Ben, listening to his stuff and listen to the people that he had on the show, and then eventually getting his book Hot Dogs Saved My Life, it just kind of helped guide us in the right direction of which way to go with the business, that was in my mind sure to happen.
So we eventually did do that, and through some circumstances and a loss of a job and everything, we were of forced into it.
But fortunately we had Ben and some of those that are in his Vendors United group, we had them in our corner. And because of that I believe that we became a fairly successful.
Of course we have friends and church members and stuff that supported us.
But it was because of the group like Vendors United and the book Hot Dogs Saved My Life that we were able to eliminate some of those mistakes right off the bat without even, you know, giving it a second thought.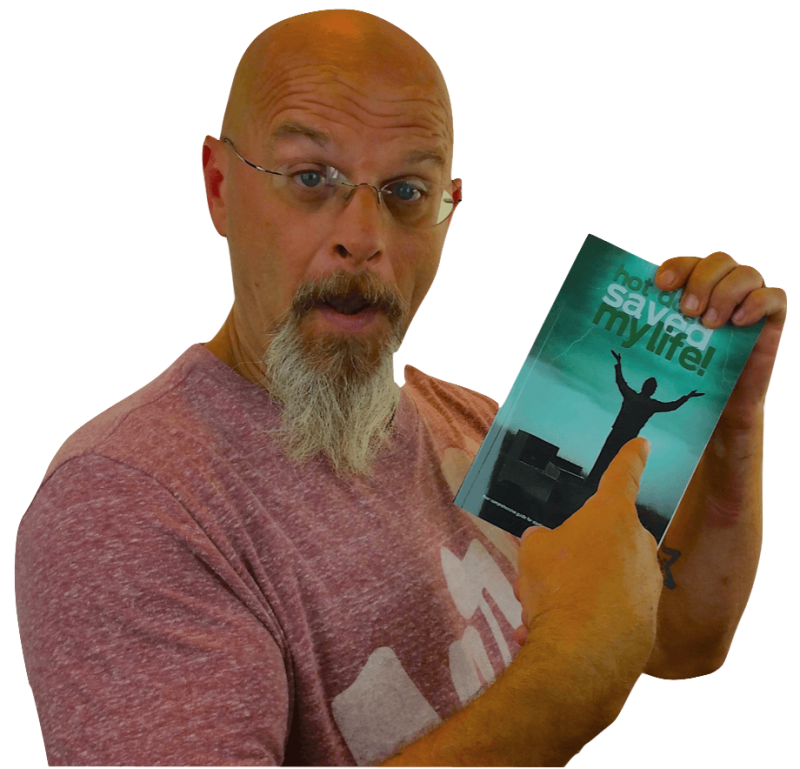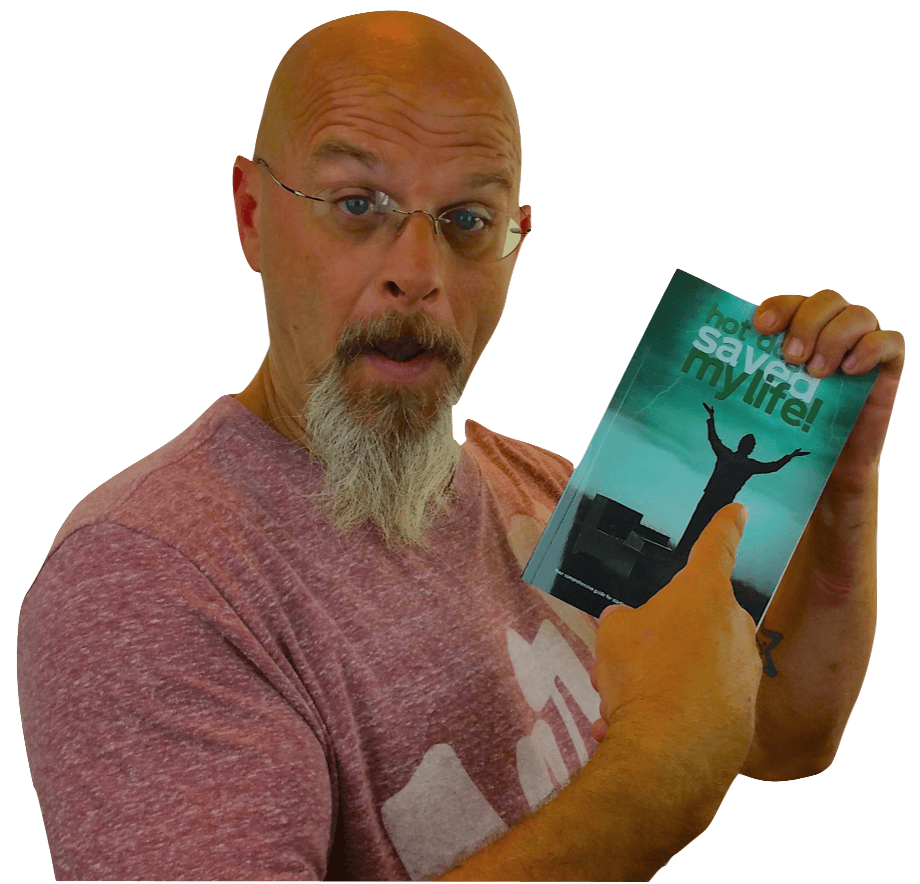 Cause there's some things I would've done.
Everything you need to know about getting started, my journey, my secrets…all the goodies that changed my life, and how it was done –
[CLICK HERE]
But because Ben wrote about it in his book, I decided not to do and avoided some of those things.
And with the help of a lot of others, we were able to go from the first hot dog cart that I built myself to an enclosed trailer.
Then, four years ago, we started on brick and mortar restaurant downtown here.
We Still Have The Cart
We love still getting the cart out.
Is still a big part of who we are and street food vending. As matter of fact, just a couple of days ago, we purchased a Stand King.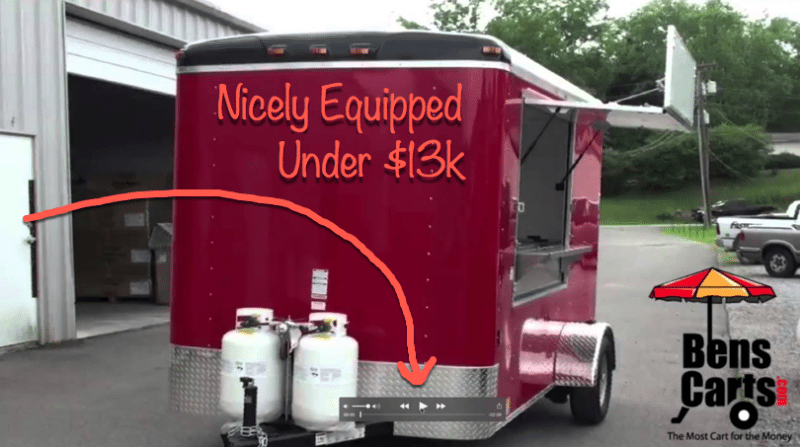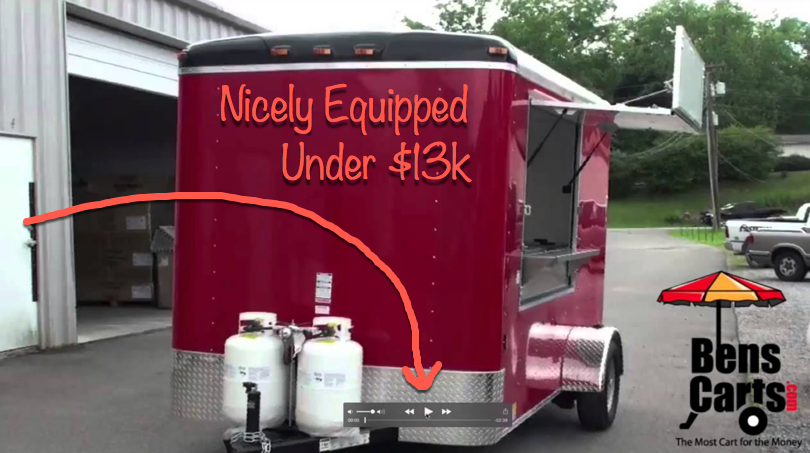 So we currently run a Cater Pro Cart from hotdogcartstore.com, but we just purchased a stand King a couple days ago.
The reason we did that is because, you know, I've used other carts and looked at other carts, but this cater pro outperforms another one that I have looked at.
It just heated things up so much quicker, had capability to do more. And I really liked the layout of the Cater Pro, very similar to the first one that I built myself.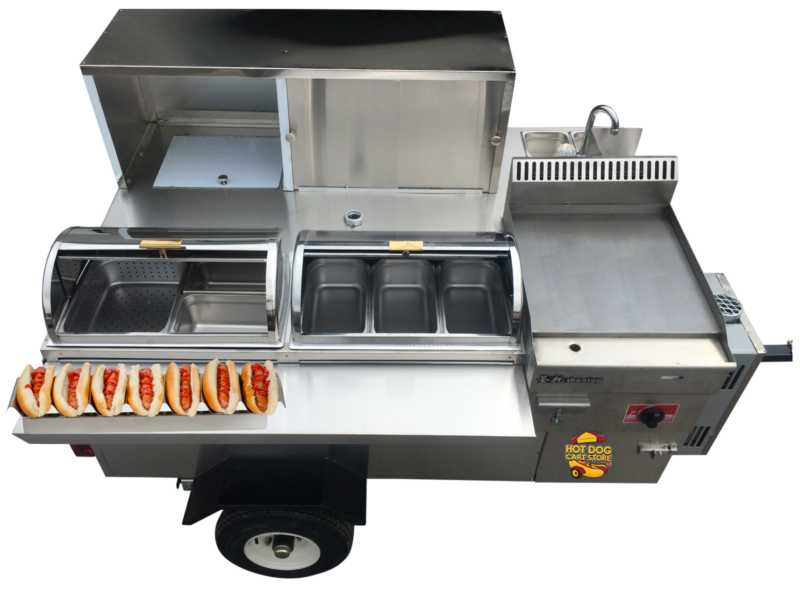 But the quality of Ben's and Keith's product is outstanding and, my opinion, is best bang for your buck.
So that's why I knew that we could pull the trigger on getting the Stand King.
I know that it's going to be up to the same level of craftsmanship that the Cater Pro is.
I just want to say thanks to Ben, to those in Vendors United, and those that have helped along the way.
We Want To Thank You
You're helping us get where we are.
And if you're in Vendors United, you know that we like to pay it forward and help give tips and help get advice whenever we can too.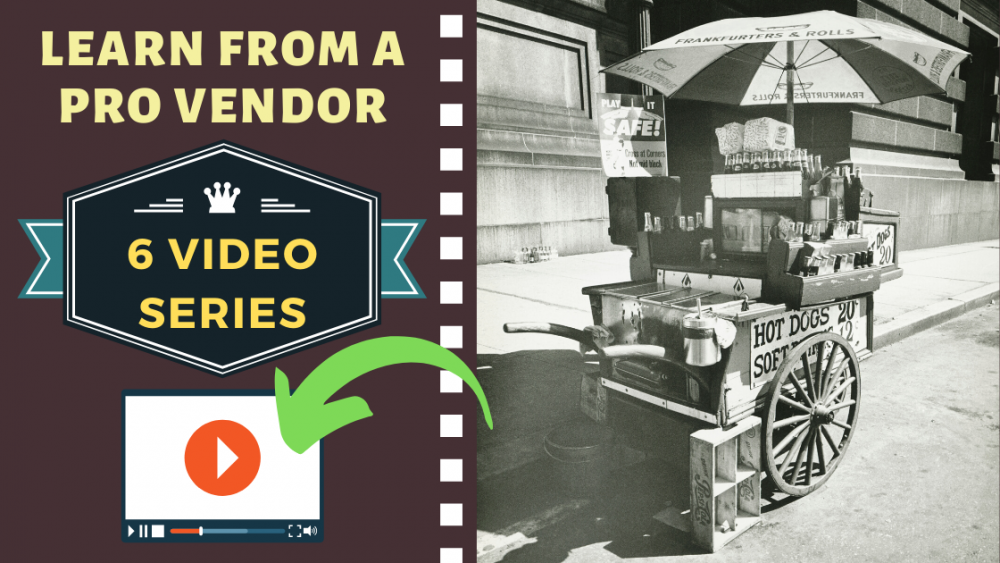 Whether that's being in a cart, a trailer, or being in a brick and mortar down the road, if that's your dream, we'd be happy to help you out in that and help guide you in the same directions and help avoid some of the things that maybe we did.
But again, I want to say thanks to Ben and we appreciate everything you do.