For over a decade I've kept up-to-date accounting of average hot dog costs with the typical condiments and the disposables.
Thanks to Michael Wood of Duggs Doggs – here is the latest hot dog vendor – hot dog costs.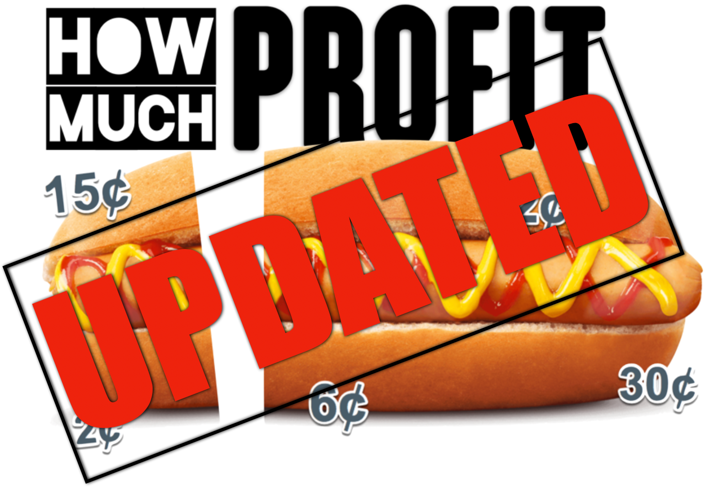 WE CALL IT COGS – COST OF GOODS SOLD
In my course book: Hot Dogs Saved My Life – I have a complete breakdown and how I arrived at hot dog costs figures. For nearly 10 years, those figures have remained pretty constant.
With Covid and it's havoc on the economy – prices on everything have gone up. Michael updated us all with this Excel Spreadsheet. You can change your numbers, add extras to factor all your items too.
Either way – this is a great starting point to help you factor the true costs.
DUGGS DOGGS
Michael is retired military, worked in law enforcement and who knows what else. He vends part time, year round and makes what others would consider a full-time income from a little Southern Georgia town.
Every day you'll find Michael helping, sharing and teaching vendors inside our private street food vendors group. VendorsUnited.com
HOW TO CALCULATE YOUR REAL COSTS
In this video you'll learn how to leave nothing to chance and how to get the true hot dog costs, for all goods sold.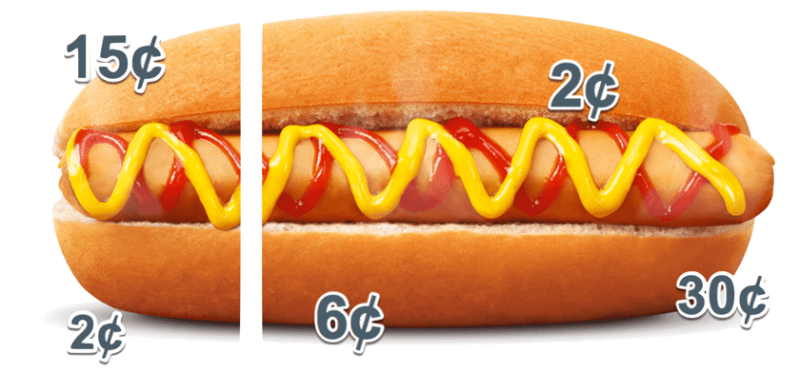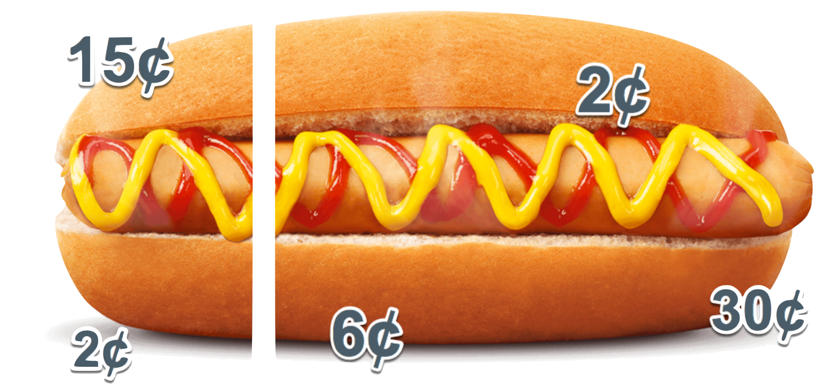 HOW TO LOWER HOT DOG COSTS
Never scrimp! Don't go buying cheap crap to serve your customers or soon you won't have any customers.
But name brands like Boars Head, Nathans, Sabrett, Vienna and others aren't the only options. Many vendors (most) sale the 8:1 hot dogs from Sams Club.
They come 80 to a box (10lb. box) and cost about $28 for the all beef hot dogs. You can buy bulk of Oscar Mayer and also do really well on COGS and customer satisfaction.
YOUR QUESTIONS ANSWERED
Whats the best size hot dog to use?
Do you know what an 8:1 mean?
Whats the best brand to sell?
How much should I charge?
How can I save even more?
These and many others like this are answered for you here in my free get started videos or on the TOP 10 and TOP 40 questions section.
OR… skip all the learning curves and join us over inside VendorsUnited.com
HOT DOG COSTS AND PROFITS DATA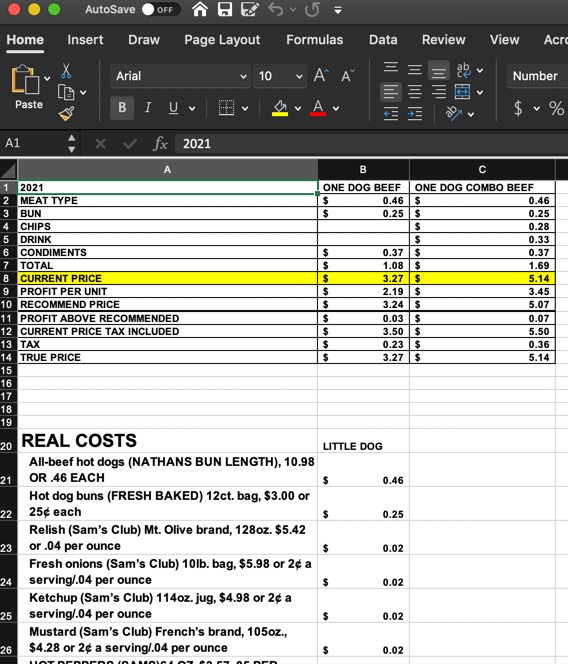 You can click here or the image above to download the Excel file. If you don't have software to open, you can use the online free software at Google here.