– Just like a hole in the head.
This is written with that beautiful sarcasm I love so much.  But hey, you might just need one of these when cranking that hot dog cart up just is too much trouble.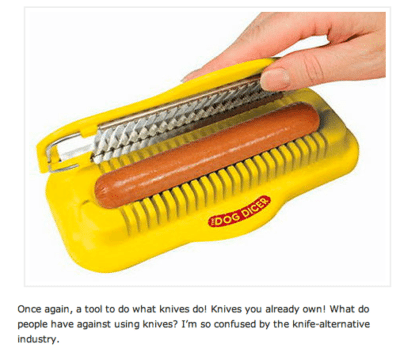 Are you reading this?  Simple, beautiful sarcasm.  I love it.  You must visit the site: Unclutterer.com which apparently does a Unitasker Wednesday and guess which day that runs…   Yup, Fridays.   Personally I would have done Wednesday but, hey, it's not my blog.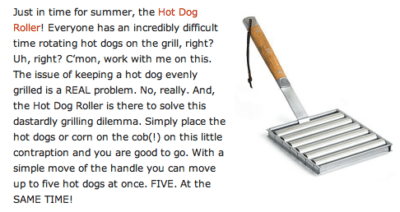 Just in case, you know, for the nights when the grill is broken, the water won't boil and the microwave, toaster oven and stove are on the fritz, get yourself one of these.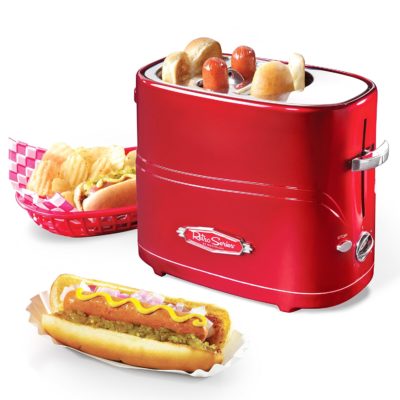 Who's looking out for you?  Me, that's right.  How did you ever survive without one of these?  Beware my fellow hot dog vendor slinger peeps; we may soon be out of business.
How 'bout a refreshing view of some things that you might just need at incredible prices!   Ready?  OhhhhK (my days of cheerleading still haunt me)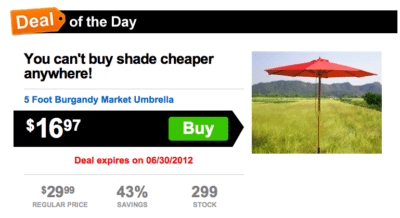 Oh and even if you're too good for a 5 foot umbrella, please click the image and on that very same page, just below the price are some share links.  Go click crazy!  Tell your friends.  I just know, someone needs a couple hundred of these beauties.  Picture is not quite accurate as it indicates red, but the umbrellas are more burgundy than red, but at night with your eyes closed you can't even tell.