Today I want to talk to you about hot dog vending versus all the other types of vending that are available. There's other vending opportunities, right?
There's mini donuts, there's Kettle Corners, lemonade, there's a fried pies, funnel cakes, candy, peanuts…
I mean, there's tons of vending opportunities.
But which one should you start?
Well, I would say…
Hot Dog Vending, Here's Why
I'm a little biased, but let me explain, because this comes from over a decade of experience and being able to help and work with thousands of vendors.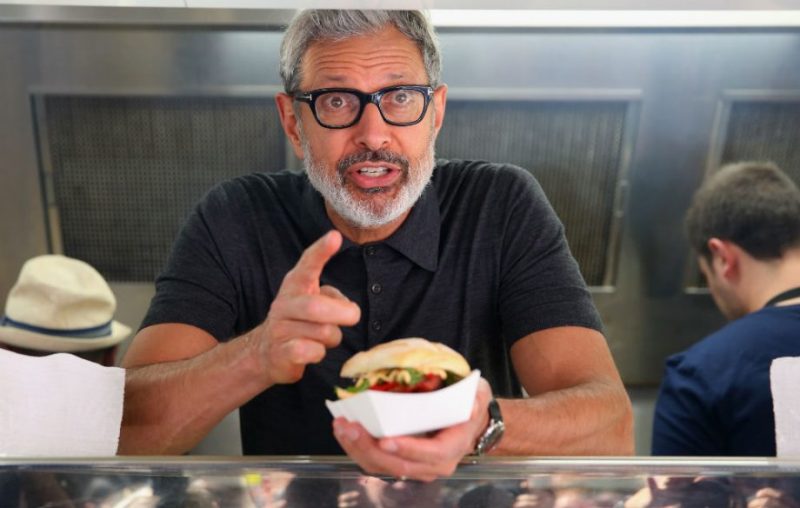 Vendors that are better than me.
Hot dog vending comes down to a simple thing.
What's a meal and what's an extra?
So extras are things like your donuts, your cotton candy or you know, fried pies, that kind of stuff. Those are extras.
Those work great.
I mean, superb.
And I'm not saying you can't make it with those.
But if I wanted to start something, if I was going to invest my time and energy into something immediately, it would be hot dogs.
Because hot dog vending allows you to vend year-round.
You're using a cart, which is a mini mobile kitchen, which means you can do all sorts of other things like catering gigs and drop off catering.
If you don't know any of that is, and how we use carts for that check out learnhotdogs.com.
Think of it like this…
If I go to the flea market, I might get a funnel cake about every 20th trip.
I might get candy, peanuts every now and then, or candied pecans maybe once every seven or eight trips.
I don't do it every time cause it's only when I feel like I need it now.
But I eat every time I go, I eat a meal. It's either a hot dog or it's a sausage or something.
I eat a meal, and that's why meals are better as far as it's a substantial item.
It's a meal that you can serve.
And that's why I'd say hot dog cart vending.
Now let me take this back a step and go, okay, but what about Lemonade?
You push it all the time, and you've got howtostartalemonadebusiness.com, and you've got all this stuff on lemonade… And I am 100% with you.
If I was going to start right now anything, and it couldn't be hot dogs, it'd be Lemonade.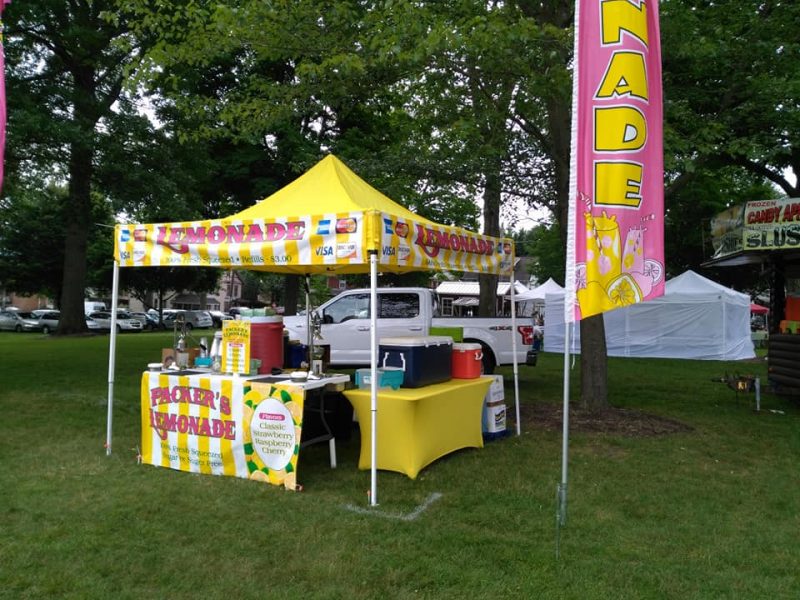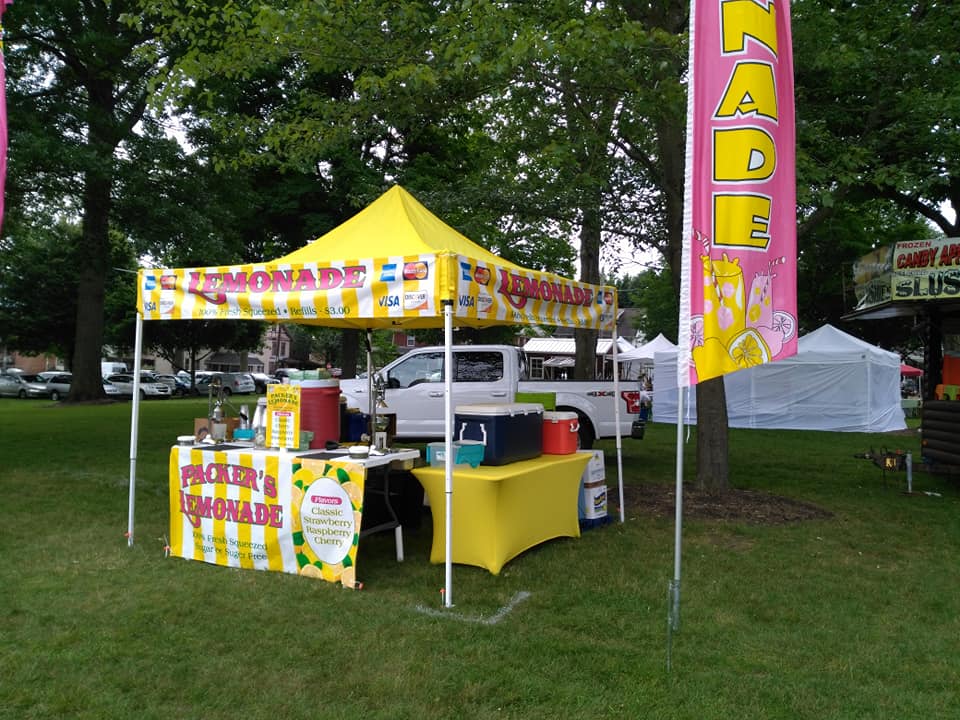 Because lemonade works.
Now doesn't work in the fall and winter as good.
That's a negative.
But in the spring and summer, we got vendors in our Vendors United group who are doing lemonade through the spring and summer.
And then they don't work the rest of the year.
I mean, they're literally not on welfare.
They're literally on vacation or just chilling out at the house.
They don't have to work because they've made so much during the spring and summer.
So Lemonade vending isn't like Oh, you can't do that and make a a living.
No, you absolutely can make a living with it.
You can make unbelievable money with lemonade.
But Lemonade doesn't work year round where a meal does.
Hot dogs do.
So, Why Just Hot Dog Vending?
Why not? You can go and…
… I'd want to put in chicken tenders and stuff, and I've got this special recipe from Nana and all the stuff.
And it's great. You think those think like that because that's how you succeed.
But you back it up a notch because all 50 States approve hot dogs. It's 100% approved thing to serve hot dogs, but all that other stuff, no.
Hot dogs are approved in all 50 States.
You can serve on a street cart.
You can even without much money, go in and start a hot dog vending business on a shoestring budget.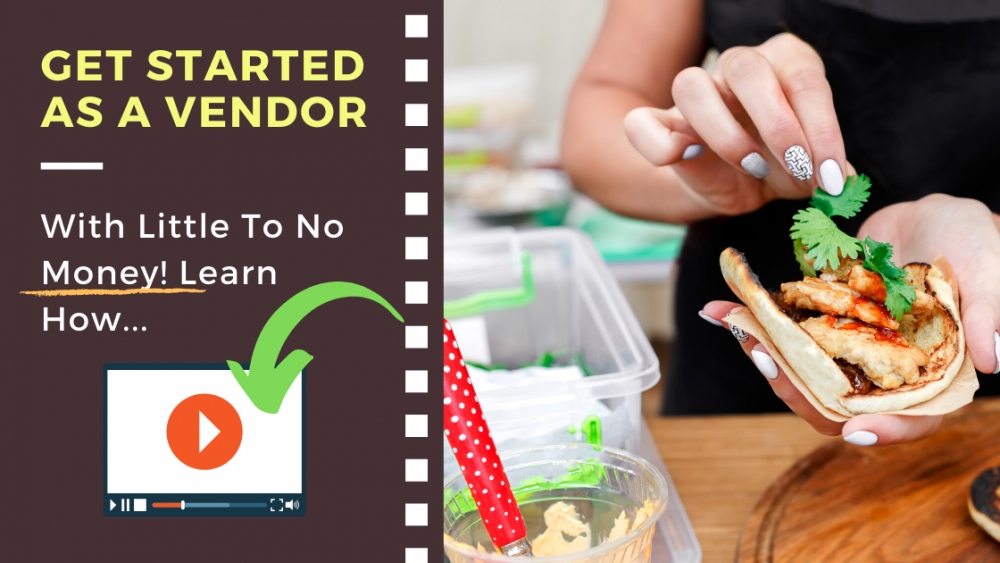 I'm talking a grill, a tabletop type grill, but it's a tabletop burner, a steam pan, and you can start serving fricking hot dogs and it's legal.
You have to do your license stuff the same. But the lack of having a cart with two wheels on, it doesn't stop you from vending.
And it's why I created, and hopefully you'll go to this….
Learnhotdogs.com/broke
Now, I'm not saying you're broke, I'm just saying if you're starting off on a shoestring budget, check that out.
Cause it gives you a lot of ideas to get going on a shoestring budget.
Even hot dog vending.
Or Lemonade on a shoestring budget.
Lemonade, you can start for less than $500.
So can you with hot dogs, which is gonna provide you year-round income, hot dogs, hot dogs, every time.
Plus then you get into the Drop Off Catering, and all of that stuff that funds up.
But either way, that's as simple as it is.
It's not really a good, better, best.
It's which one's going to give you the most value for your time and the most money back return.
I'm not saying once you start hot dog vending, you don't go up to something else.
We have a lot that start Lemonade
And then immediately, you know, maybe 30 days in, they're like, okay, I've made some money, I'm gonna buy me a hot dog cart.
I just had a guy buy one in October.
He started in July, doing lemonade.
And in October he bought a Stand King from me. You're talking a $14,000 trailer, and he paid cash, all from lemonade vending.
So lemonade will get you there.
Hot dogs vending, will take you for ever and ever
And most vendors who are kicking butt, and I'm talking the $200,000 to $300,000 a year vendors, they are using a combination of hot dogs and lemonade or hot dogs and Kettle Corn and hitting events, fairs and festivals.
We've got one vendor that's doing all three.
He does Hot Dogs, Kettle Corn and Lemonade.
He's even got three different companies even for those, so that he can just move them around.
You'll find these people in VendorsUnited.com, if you ever decide you want to be hooked up with the best vendors in the world and get the most help daily.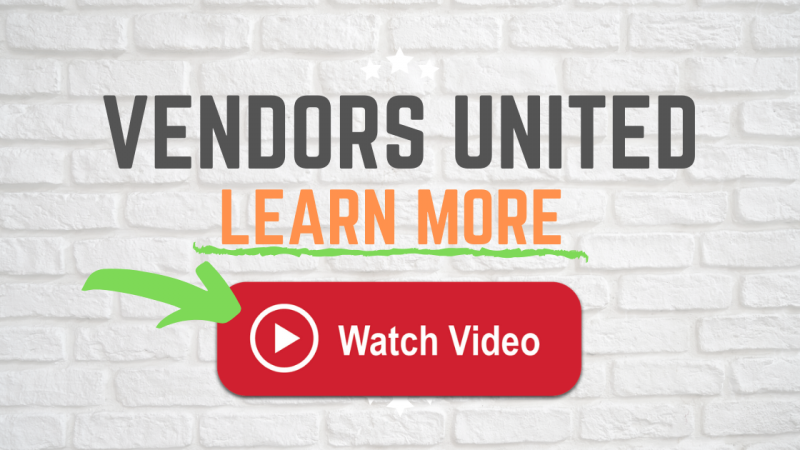 Either way, check out
learnhotdogs.com/broke
I hope that helps, that hot dog vending versus everything else, hot dog vending would come first, period.
There's nothing that you can get approved and make as much money successfully, year-round as hot dog vending.
You can also check out…