Taco In A Bag
Every hot dog vendor and street food vendor look for that one great idea that we can add to our normal menu that makes us big profits, customers love it and it's easy as pie.  In order to find out what that one thing is, we must usually try many.  
Below are two fantastic ideas, both are easy to do, both have huge profits and both are delicious.  (this hot dog vendor is prepared)

The only place I could imagine this not working is that place where everyone is part of the Fritoless Religious Cult.  
Thanks to Andy in Alaska with Bear Paw Doggs for sharing this with us all.
Try This One On For Size Too
Directions and Ingredients:
Take a small bag of Fritos Brand Corn Chips, cut off top or slit down the side.
Pour over chili, cheese, sour cream or whatever else you can get away with and sell.  
Vendors like Duggs Doggs and O'Doggy's make a nice profit off of these easy cheesy bag meals.  One vendor told me today that he adds cut up hot dogs in the bag for extra profits.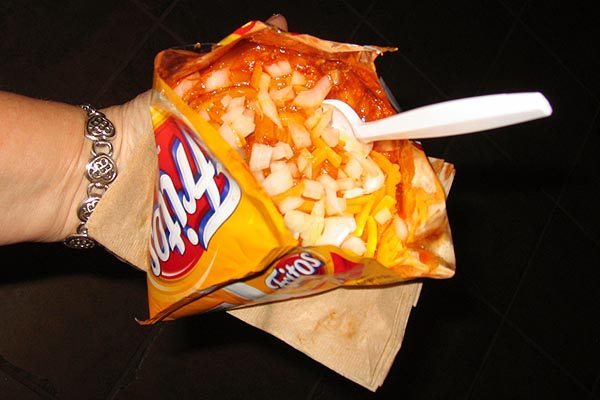 If you are doing either of these, please tell us in the comments below how it's done for you.  Do you have a tip to share that will help other vendors?  Then drop me a line so we can show you off.