Hot Dog Vendor Celebrates Success
Hey, folks! You may have missed hearing from hot dog vendor rock star Michael Wood on our last live show, due to his country-style internet problems. So here is the latest report from the world of Duggs Doggs!
Hot Dog Sales Are Up
I guess when you live in the country the internet can be a problem but I love the country so I will provide a short up date for Duggs Doggs:
Sales are up: 1.31% above last year as of 11/7/2016.
Currently sales for the year are the second highest since I started in 2009. May have my best year yet. It should be noted that my cart has only been out 65 times this year (yes I am still part time).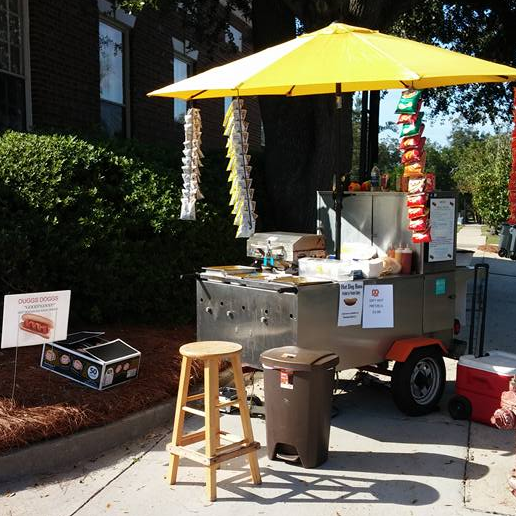 I have donated $600.90 to the AWP (Augusta Warrior Project) this year from my tip jar. I have also donated an additional amount of $380 to other non profits from my Duggs Doggs account, which brings the total of donations to $980.90 given to help others for this year. Not much, but every penny helps someone.
New logo pictures for Duggs Doggs will be posted soon.
New 7×14 foot enclosed support trailer is currently having new logo applied on both sides and the rear, and I'll share pictures soon.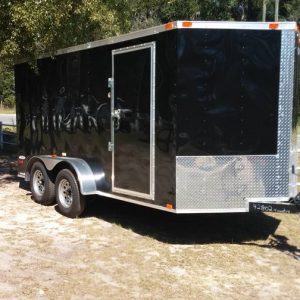 Still vending in November, with Street Spot for the Elections on 11/8/2016 (Already Voted) and with a Special Event on 11/10/2016 (feeding the kids at the First Baptist Church School), a catering gig for the employees of the First National Bank 11/15/2016, A Fall Festival at George Smith State Park on 11/19/2016, Customer Appreciation/Employee Appreciation at Mizell Ford on 11/26/2016. All of that should make this month as full as I want!
Should slow down in December, since I only have two events scheduled so far.
Coming soon: Video on setting up a Support Trailer by Duggs Doggs..
It's kinda strange to say that I do this vending thing for the fun — and yes it is still fun for me after 7 years!
This makes Duggs Doggs Good!! Good!!
Keep In Touch with Duggs Doggs and Other Rock Star Vendors
There is a quote about how your own success is the average of the people you spend the most time with. If you're trying to improve your business or financial situation, why not associate with people who are doing the best at the business? Come try Street Food Pro (5 day free trial with this link) and see how we can help you take your street food business to the next level.
And don't forget to follow I Love Street Food Vending on Facebook!