That Sucks Butt! – You're gonna fail this year.
Hot Dog Vendor Failure – IT'S INEVITABLE
I'm sorry… but it's true. Your hot dog cart business is going to fail. I see it happen year in and year out. By the end, you'll be thanking me for saving you the trouble. The time. The money. The Risk. Hot dog vendor failure is simple to predict and I'll show you how I do it.
40% don't make their 2 year party. ~ Ben
PART ONE
Them's the facts *Jack. <<<<<<< insert your name here
For most, it's the cold [brrrrr…] hard truth. Based in facts. Statistical data makes it demonstrable.
BUT BEN, BEN….
"I'm spending a lot, sacrificed everything to get started – how can this be?"
"Ben, I had my mind already made up, I want this to work!"
Historical data states that 8 out of 10 businesses fail by year 10. Hell-fire, almost 40% don't even make the 2 year party. Proof Link >>> https://www.sba.gov/sites/default/files/Business-Survival.pdf
Yet… YOU may be like me, you're probably only encouraged by these failure rates. They probably only serve to stir up those entrepreneur juices and make you want it even more. To be the exception rather than the rule. The hot dog vendor failure rule.
I'm with ya.
Those real statistics from the United States Small Business Administration do NOTHING but make me desire it even more.
PROBLEM IS…
The statistics hold true regardless. But. But. But.
I have proof
– a foolproof, bonafide, guaranteed, assurance that you can be successful. Without risk!
This ain't wishful thinking. No lucky crows foot needed. No hopping backwards on one foot while humming the success chant. You don't need any of that…
[results not typical pic]
You've seen that before – right?

Me too.
It usually accompanies the "too good to be true" opportunities being peddled by the latest get rich quick goooo-roooo. Guess what… the hot dog vending business doesn't need one.
One of my 7 daughters, she just finished her second degree and started teaching school. She has a set salary. No guessing, no crows foot or lucky bananas needed… if she shows up, teaches and doesn't beat any unruly kids to death… SHE'S GONNA GET PAID.
GUARANTEED.
Although vendors will fail, the truth is, you do just a few things right… and you will succeed. Period. I'm not talking beyond the limits of rationality… like having your logo painted on the moon.
I'm talking simple things. Things that many soon to fail vendors will skip over, ignore or simply do wrong.
Let me give you an example quickly…
Can you fail at digging a hole?
Probably, but you'd have to work harder at not digging it than digging it.
Step One: grab a shovel
Step Two: put shovel into ground
Step Three: scoop out dirt
Yaaaaay! You have a hole! You could even use the wrong end of the shovel. You'll still get a hole.
It's gonna take you much longer, but mark my words… you'll have a hole.
Vending right, vending for success, for freedom.. well it's about the same amount of rules. Maybe a tad more.
HOT DOG VENDOR BASICS
Step One: you get a cart
Step Two: you get a good menu to offer
Step Three: you get a good location
Step Four: you serve quality foods with a good attitude
Step Six: you have a successful vending operation
There's a few things you'll need to know. Just like hole digging… you'll want to steer clear of trying to dig holes in solid granite with your shovel. But I'll show you exactly how to start, start fast, start on a limited budget and most importantly…
SUCCEED.
I KNOW… for a fact.. if you do what I teach…
YOU WILL BE SUCCESSFUL.
PERIOD.
END OF STORY.
No leprechaun farts, no unicorn turds, no luck needed.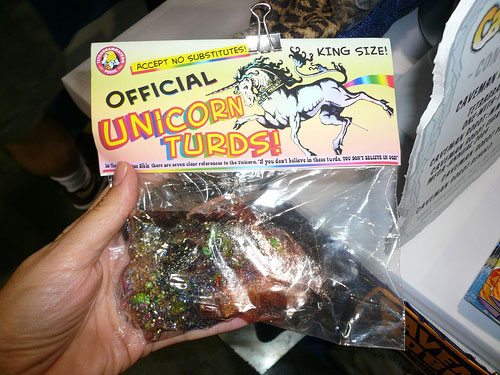 Regardless the free for everyone step by step info…
there will be some, some who ignore it, didn't know it,
didn't find it or just figured they'd wing it…
AND THEY, THOSE FOLKS…
Well, they'll be selling their cart in a few weeks.
They've failed. They're the one's who will keep the Small Business Administration's statistics holding true every single year. If you've read this far, then I know… I know you're the exception… NOT THE RULE.
There is NO risk here.
No risk of failure I mean. Sure, you could dig a hole so fast you sling dirt into your eyes or you're vending and frozen poop falls from some airliner overhead….
But barring that sort… there is no real inherent risk with hot dog vending.
Hot dog vendor failure can be completely avoided. Every time.
GET REAL RISK
Real risk is opening your 5th and largest furniture store without doing any due diligence and moments before the housing market collapse of 2007. Dumb risk is starting a brick and mortar that requires oodles of capital and can't be moved tomorrow because you found a better location and subject to the city shutting the road down in front of you for a week due to a busted water main.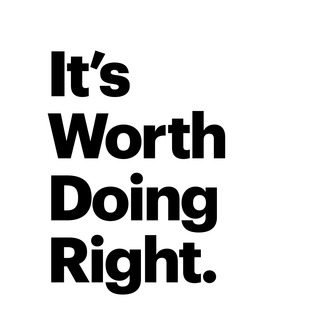 Risk in hot dog vending is only created by those who don't follow the simple steps.
Dig a hole type steps.
It's outlined, it's laid out just for you. It's the difference between you becoming another SBA statistic or becoming one of the proud and successful vendors who is making a great living and no longer struggling month to month to make ends meet.
I can simply speak with a potential or even new vendors and tell RIGHT AWAY… whether they'll make it or not.
I'll tell you how I know. *no magic beans – and because I know you want to succeed, I'll spell out exactly how you can avoid failure and guarantee yourself success. Period.
Ben "Crystal Ball" Wilson
P.S.
Do you even know what a vendor's average salary is? I do. And almost a decade of data can verify it. Before you go all willy nilly into the trenches of hot dog vending, check out their incomes here. It might not be enough for you or it MIGHT BE… too much. #lol
hint: hint: it's proof that hot dog vendor failure can be avoided
[PART TWO]