After working all day a location – most vendors go home and sleep. But in New York City – hog dog vendor sleeps at location.
HOT DOG VENDOR SLEEPS AT LOCATION
You may be asking – For the love of all that is sane – why?! Why would this hot dog vendor sleep at his location? With limited permits in New York City – vending locations in the heart of the city are sold at a premium.
Actually they bid on locations. The word on the street – is that one group (maybe the Mafia) purchases all permits and then resells those permits to vendors.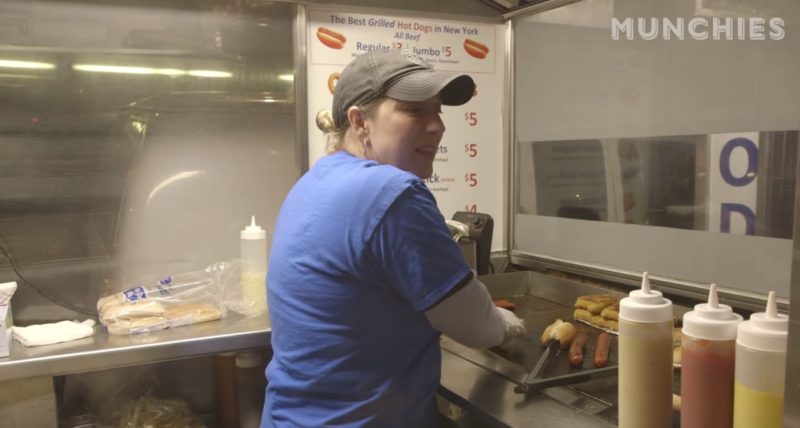 THE MOST EXPENSIVE LOCATION
The most expensive place to vend in New York City is the Metropolitan Museum. (see how much they pay here) It has bid for over $500,000 (a half a million bucks) in the past.
PAYING NOTHING FOR THEIR SPOT
This father, daughter team – has secured the most expensive location for free. But there's a catch… In order to protect the location from those that have a permit to work there – he must be on location – at all times.
Even at night!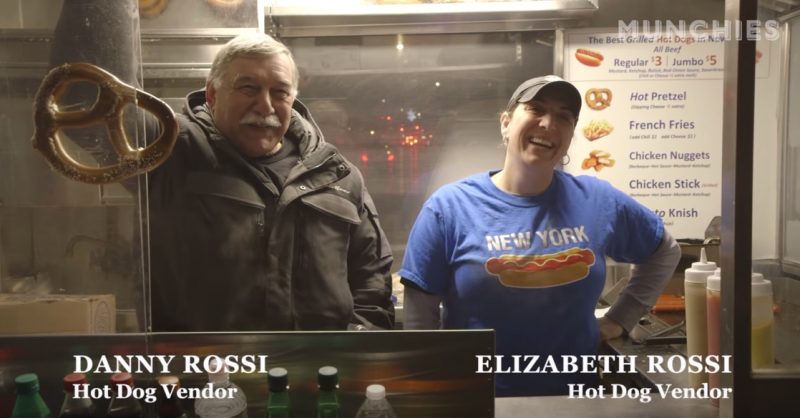 So while his daughter handles going to replenish stock and goes home each evening – her dad… lives there… full time.
HOW THEY GET THEIR FREE SPOT
New York like many states have a code – a rule of sorts that allows military veterans the ability to vend without paying the fees. It's just one of the awesome loopholes I teach in my VEND ANYWHERE SECRETS COURSE.
LOOPHOLES
That's just one loophole – but there are more. Like the one that allows a certain group of people the ability to vend on any Federal lands. Federal parks, Federal buildings and even the Federal Courthouses. Learn more here.
AWESOME FATHER DAUGHTER TEAM
And if you're ever in New York City – go say hi!