Who says you have to have a hot dog cart to get started?  Not me!  [letter from vendor]
Hi Ben & Jason ,
I hope your doing well and Happy Fathers Day!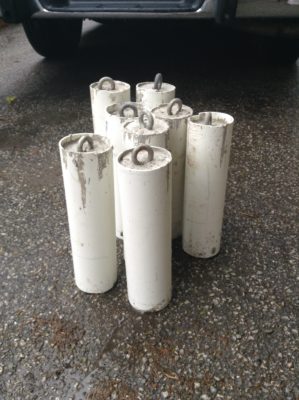 My husband made me these great tent weights! There's so much info on the website I'm not sure if you have something like this already, they are easy to do.
I did my second event with hot dogs – The first was "up to 200 large " at an event we did our Wood Fired Pizza at and last weekend we set up  for catering 800 hotdogs. This was a great additional event for us doing the lunch service , I had to rent a cargo van to put everything in as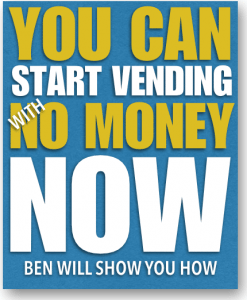 my truck was needed to go setup for the dinner where we were serving pizza. After a quick pack up I was able to drive out to the other event making for a fantastic day.
We serve the 800 from 12:35 till 1:40 which I know is a good speed but I can improve.
I learned a lot about how I could set up to do them in almost half the time. Using speed rails with sheet pans.  I would place the open buns into the paper liners, then cover the rack with a thin plastic disposable rack cover.
It was for a children's hockey association and everyone had to eat at once. They had a hot dog sponsor so they had free wieners. I had to do the cooking, supply the labor, equipment, buns and condiments. The wieners were the regular sized ones and they arrived frozen.
I charged $2:00 for each of them so my bill was $1600.00 plus tax.   We had an agreement, if I went over the 800 they would pay the additional $2 after the event via additional invoice. I was to bring the extra 400 buns just in case.
They were collecting tickets from the kids but to figure out easily when we went over that amount we separated the coolers. We had coolers that had only the 800 -there was a separate cooler with another 400. If we decided we needed to get into them all we had to do was count how many were left over at the end. This would be much easier than counting hundreds of tickets, which was their suggested plan, and maybe some would get lost. Meaning lost money, and no way would I like that! I didn't want to count the buns as sometimes they break.
I already had 2 – 3 burner Camp Chef Pro 90 burners and flat griddles so on one we boiled them we remove them into a drainage pan and then onto the flat griddle for texture-  from there they go into tinfoil full-size pans with lids and slide into the Cambro hot holding box . They stay extremely hot inside there! This allows us to get ahead so we can focus on putting them into the buns when needed. Once they are in the buns we pass the trays on  the person who passes them out and the children top their own. This allows up to fifteen people topping there own at a time.
We found the slowest part was opening the bags of  buns – opening the buns and placing them on trays . I feel the new method using 3 racks would speed this up.  As an alternative if you don't have these racks like I do put them onto the bread racks and restack them. I would bring something large to cover the bre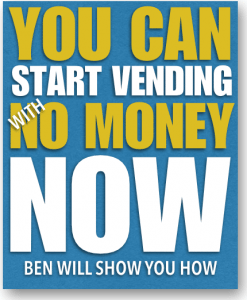 ad trays like a new tarp or shower curtains so that keeps any rain or if there's a wind any dust off of them.
I would bring a 10×20 tent to cook under if I could because it was VERY hot under there – we ended opening up the back wall of the tent as the heat from the burners collected inside. It looked like rain but luckily it passed.
One thing I learned is that I love doing hotdogs !  This was so much easier to set up to do than the effort that I have to put into my wood fire catering even for a small group of 50. The profit margin is fantastic and I can't wait to do it again . Thanks for all the info you have shared, I felt so prepared going in to do this job that I have no experience in!
Condiment Tent – it's hard to see in this picture but we had a table between the 2 tents where they passed out the hotdogs. This kept people from entering the cooking area and guided them into the topping tent. That tiny bit of black you see on the left-hand side is that table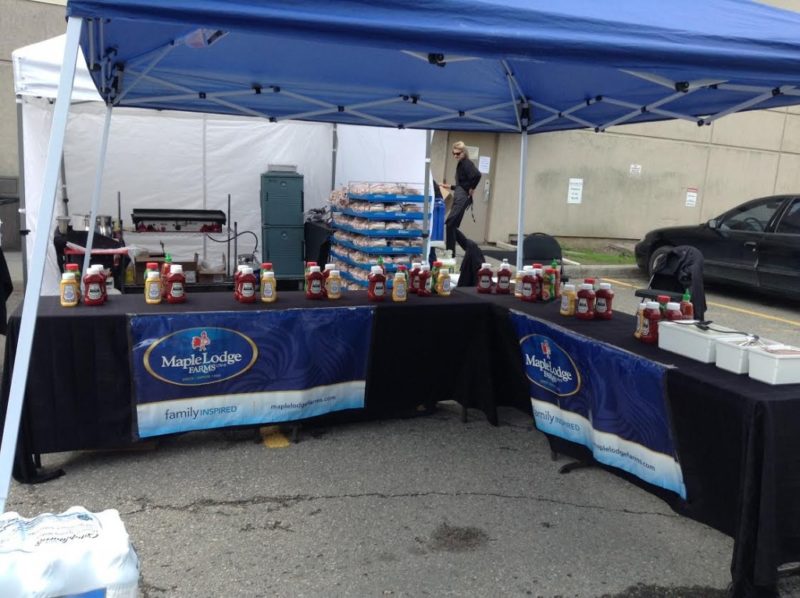 Next time I would bring something to place under the water jugs to keep dirt off them – no dirt came off into my pans but it's the principal of the thing and it looks more professional.
We kept our buns off the ground by using an empty tray , it is law here to have your food 6 inches off the ground but I sometimes see people ignoring that. We use empty boxes for our garbage… somehow we forgot to bring our cans! The venue supplied them for the event but they were to tall to fit under our tables.