Just in time! A hot dog watermelon relish recipe. It's Summer and time to capture the tastebuds of hungry folks everywhere. I know it sounds kinda weird but – trust me. Who's gonna be the first vendor?
Hot Dog Watermelon Relish Recipe Is Delicious
Of course I'd lose the chicken sausage and grab some all beef brats, dogs or pork sausages. And after you try a couple recipes here – you can add a sprinkle of this or that and make your own version.
Something about the sweet sopping wet watermelon that just takes a plain dog up about eleventeen notches.
YOUR PICTURE FEATURED HERE
That's right! First couple of folks who send me their creation pic of a hot dog watermelon will get featured here for all time. Submit your picture at facebook.com/benshotdogcarts
Another hot dog watermelon relish recipe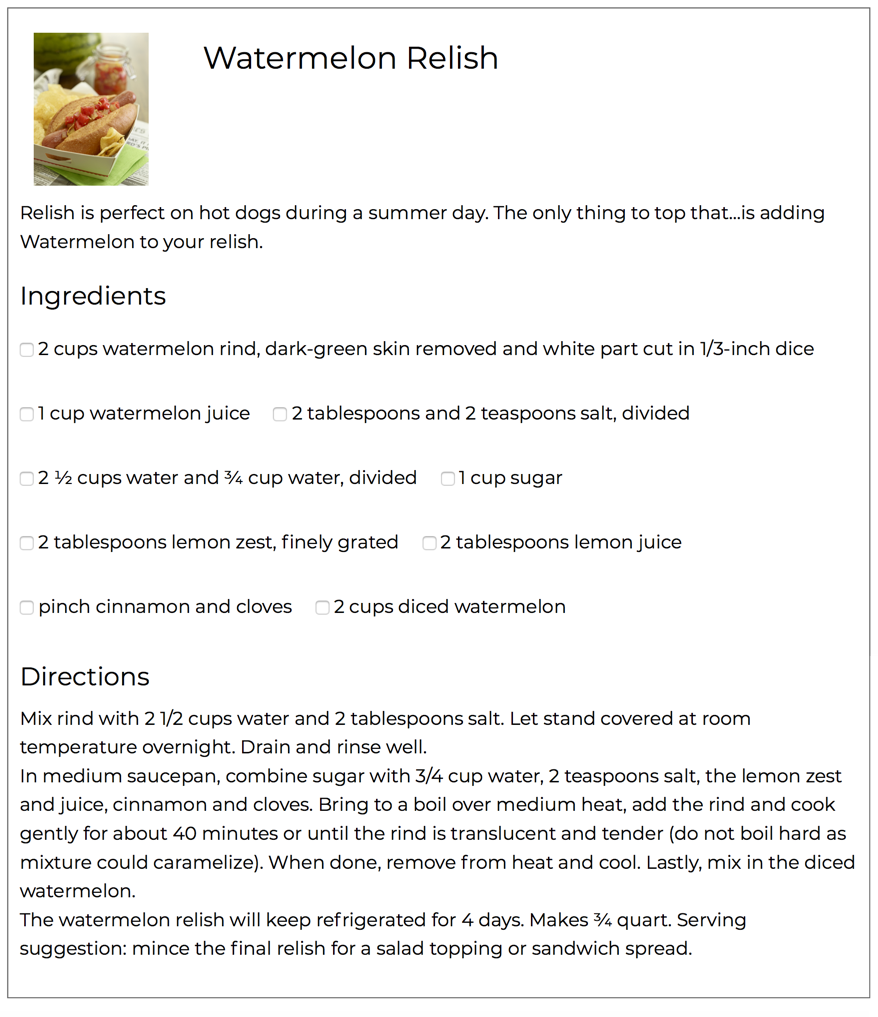 Watermelon Salsa On Hot Dogs – mmmmm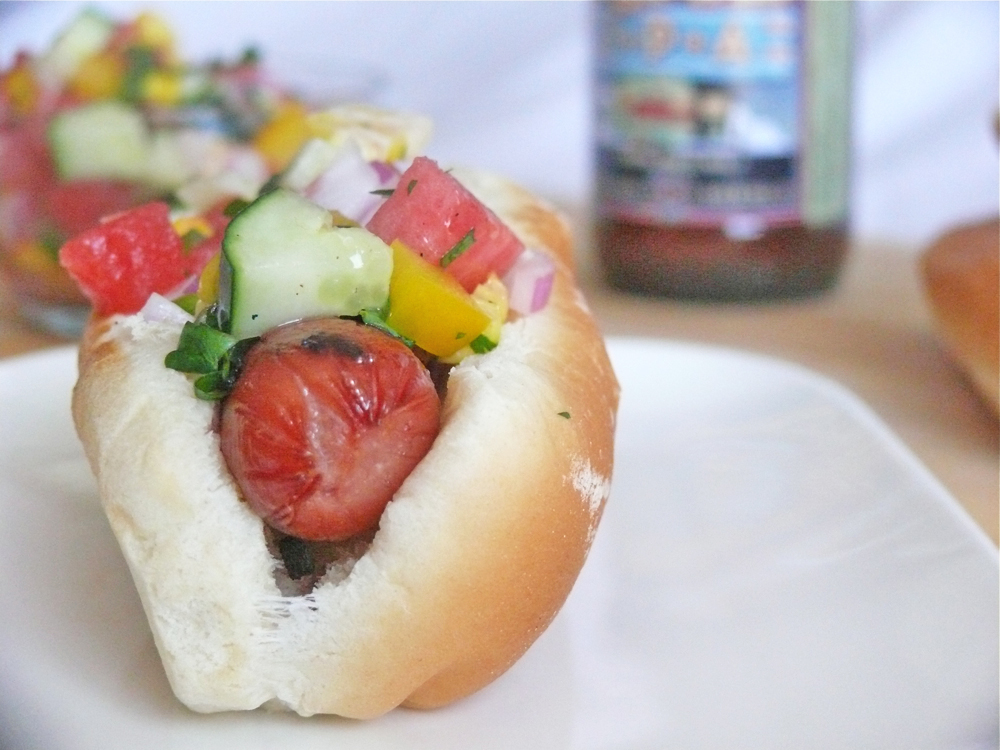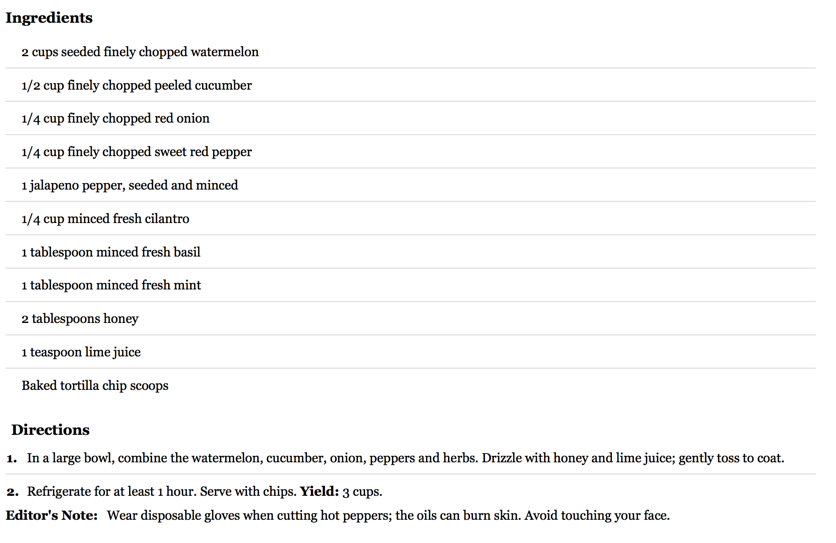 Did You Even Know?
Did you even know there is a place? A place where all the best vendors in the world hang out? It's called Vendors United and it's the end all – be all place for your successful business.
Watch this to learn more.