I got another amazing hot dog success story from the Central Whidbey Lions Club! If this doesn't get you excited about the hot dog business, I don't know what will. I want to send a huge THANK YOU out to CWL and Jim for sharing their story and photos. They are kicking buns and helping their community.
Lions Club Sells 420+ Hot Dogs in 1 Hour
Thank you all for a job, especially well done at Picnic in the Park. About 420 hot dogs in an hour is a new modern record. Being able to prepare over 200 early and wrap them in foil and keep them in the bun steamer on the cart and a hotel pan holding warmer cabinet allowed us to distribute immediately to the crowd. When up to 450 customers descend all at once at the end of the Memorial Day parade it is a challenge.

Planning, good equipment and excellent food got rave reviews. When we ran out of the preloaded, foil wrapped hot dogs we were turning out 25-30 every 7 minutes by boiling and steaming. You cannot beat our local Hempler's premium hot dog.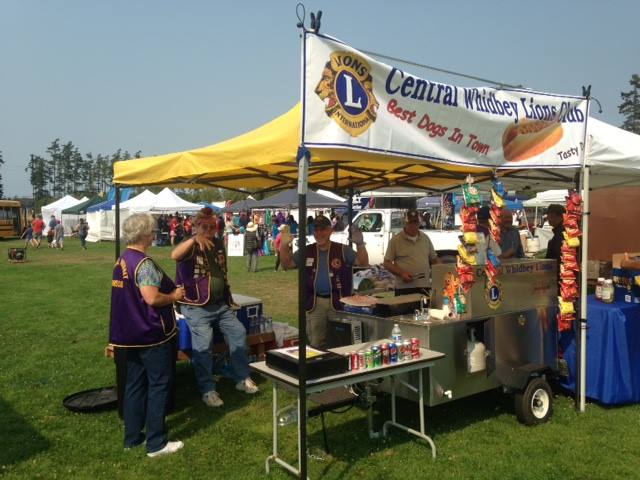 Planning and Preparation
Prairie Center Red Apple had everything ready. G and I spent 20 minutes yesterday removing the grill from the cart and loading my truck. N was right on time at Red Apple. His van was a godsend. M was ready for us and we were on our way to the park in 15 minutes. Setup at the park was a breeze. with T, P and D's help. We were ready to start cooking well over an hour before we had to.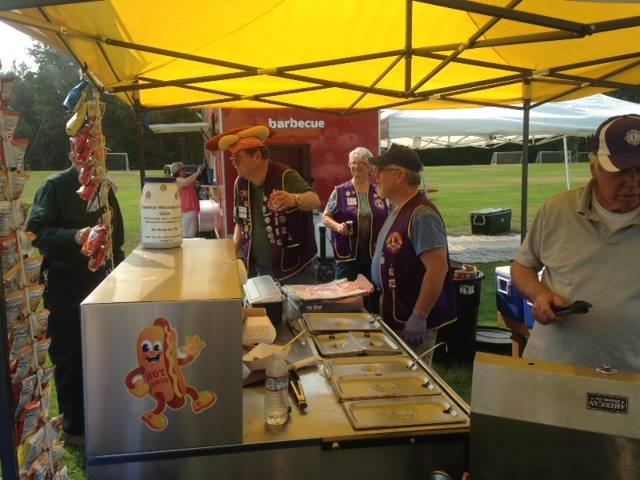 Organization and Teamwork
I want to acknowledge the great job our stuffing crew: W, V and K did. You were awesome! Too B and J managed the crowd with aplomb. Their light handed queue control kept our customers happy and made the day enjoyable for everyone. It was fun! N and D kept things rolling behind the scenes. D jumped in on his own showing tremendous initiative to lend a hand where needed. Our serving crews: J, L, J and W passed 'em out as fast as the crew could get them in their hands. And, all was made possible by G slaving over a hot steam table and his organization skills. Take down and site clean up was much faster than years past. IMHO this was the best Memorial Day Picnic in the Park I have attended. Attached are some pictures of the crew in action. Thanks again to all and thank you K and M at Red Apple for making this possible.