How Much Does it Cost to Open a Restaurant Franchise?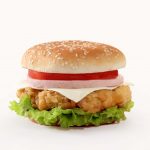 Hi! If you're just thinking about starting a business, you might be considering a bunch of restaurant or food business opportunities. Maybe you're looking at buying a restaurant franchise, such as Subway or McDonald's. Have you compared the pros and cons of popular restaurant franchises with the pros and cons of a food cart or truck?
Obviously, there are tons of factors involved in starting any business, but one of the big ones is the initial investment it takes to get started. Let's look at some of the investments required for popular restaurant franchises.
| | |
| --- | --- |
| Franchise Restaurant | Initial Investment Required |
| McDonald's | $1,003,000 – $2,250,000 |
| Taco Bell | $1,200,000 – $1,700,000 |
| Wendy's | $2,000,000 – $3,500,000 |
| Pizza Hut | $297,000 – $2,000,000 |
| Subway | $116,600 – $263,150 |
Additional Costs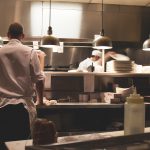 In addition to the money required to start a restaurant, and the ongoing franchise royalty fees, don't forget about the time for hiring employees, training personnel, dealing with employee turnover (notoriously high in restaurants) and managing the business. If you are planning to operate the business yourself, you will likely be the first one in and the last one out of the restaurant every day.
Restaurant Franchise Benefits
Of course, if you have the money and time to invest in a big-name restaurant franchise, it is likely a good business move. The upside is, people know and love restaurant chains, and the franchisors usually provide help with permits, licensing, advertising and marketing.
How Much Does it Cost to Start a Food Cart Business?
On the other hand, if you don't have the money to invest, or the inclination to be tied to a restaurant building all day, every day, you should consider the mobile food business. For example, take a look at the start-up costs for a typical food cart and trailer.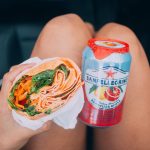 This doesn't include the cost of fuel or food products, but you can see it's a much more affordable initial investment than a restaurant. Also, you have the flexibility of working it around your existing business, and expanding your hours as you want to. You don't need to hire employees or go through a long ramp-up period.
Also, you get much more control over your menu if you go into catering. Instead of being tied to a particular restaurant menu, a catering cart or catering truck affords you freedom of menu, scheduling, pricing, and work hours.
So if you're even just curious about the possibility of starting a food business, you owe it to yourself to look at the mobile vending business. Compare it with other business opportunities, and make the best decision for you.