You are probably reading this because you want to know how much money it takes to start a hot dog cart business. Maybe you've heard it's a terrible idea from friends and family. Or maybe you've seen some crazy claims about how you can get rich by selling hot dogs. No matter what you've heard, it's great that you're here to get some information for yourself.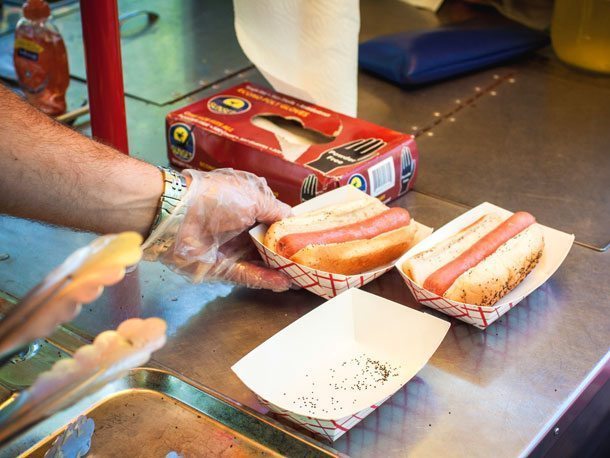 I'm often asked, "Ben, how much do I need to get started?"
Can you get started with very little money?
Does it take over $5000?
Over $2000?
Can I do this for under $400?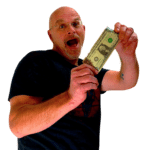 There are several variables in such a question but overall, I've found from experience, including my own – you can get started with very little. Some even have done it with no money…
I'm going to break this down though…
As far as businesses go, I can't think of one that can produce such income with such a small investment.  Literally you can spend a few thousand and get back $100k the first year.  But let's get down to business…
If someone said, Ben, what would be the perfect amount in funds to start your business with? I'd have to say about $4,000
Four thousand would cover a cart, licensing and supplies in about all 50 states. I know, you want 3 grills, 2 commercial griddles and a bungee jumping pole in the center of your cart, but think about this…
Most of the money made from carts comes from the steam table. You can upgrade, add to your fleet later, (with profits from the first cart) but for now let's only concern ourselves with what is going to bring in the cash. And that is a standard cart with at least one full size commercial steam table.
Even if you have to include some other items, larger water tank or whatever to satisfy the anti-self employment folks at the state, you wouldn't have to spend more than about $2800 for a new cart and a used one could be less.
While I'm thinking about it… that's another great thing about this. Let's say you buy a cart for $2800, guess what you can sell it for? About the same or a bit more. No joke. Look on Craigslist.org and you'll see.
So it's really a no risk business if you can liquidate your investment for as much or more than you began with.
So in a perfect world, about $4000.
But what if you don't have that kind of resources?
We'll what I'm going to tell you next, I only wish I knew when I started. When I began we were on food stamps, not a pot to piss in, nor a window to throw it out of and yet I was able to scrounge, beg and borrow enough to get started.
Now… there are ways to start with profit sharing vendors, with vendors who lease or would rent on days they aren't using and many other ways.
Heck, I made a course last year called INSTANT VENDOR and last year alone, over 1000 people started with little to no money, using what I teach in that course. I'm not kidding you.
I started my business with about $2000 and now today I could do it with much, much less.  All in all, you can start with what you can scrounge up. It comes down to how bad you want it.  Hellfire, you can even build your own cart and I even have plans that show you how to build a hot dog cart for less than $900 that will look like this when it's done…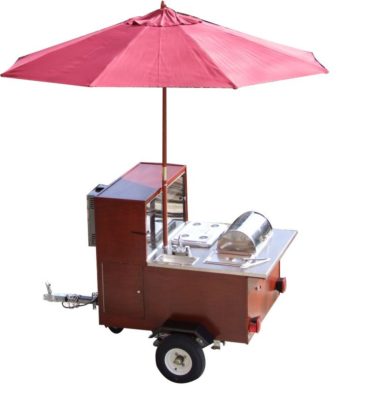 Or here's one someone just finished: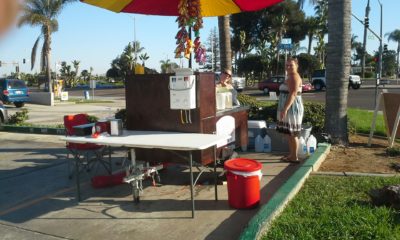 For me, I made (in po-dunkville, TN) over $8000 my first month. So my investment paid off immediately and since then, I've been able to help thousands of vendors become successful part-time vendors making a full-time income.
Anyone can do this! I can show you how to dig a hole or paint a wall red and it's fool-proof, it's nothing but steps.
If I told you
Step one:  get shovel and stick end in ground
Step two:  jump or pound shove into ground
Step three:  scoop out dirt
Yaaaay!  You'll have a hole.   Even if you used the wrong end of the shovel, you'd still get a hole – just will take longer.
If you follow my steps, you can rest assured you'll kick butt at street food vending and YOU will MAKE A GREAT LIVING!