Stay Warm and Keep Slinging Hot Dogs in the Snow!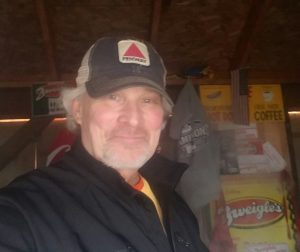 Hi, folks! I got an email from a great vendor in New Hampshire. He's known as the Hot Dog Guy at Ace Hardware, in Ossippee, New Hampshire. He has a great setup for vending in the winter cold! Check out the photos of his "Hot Dog Shack!"
He has his cart, chip clips, condiments and everything needed for business, all inside a cozy shack. Brilliant!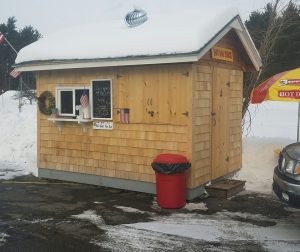 Big thanks to Jeffrey aka "Hot Dog Guy at Ace Hardware Ossipee NH" for sharing his photos! Check him out on Facebook and tell him what you think!