Health department people sometimes give out bad information about hot dog cart, street food, or catering business requirements. I hear from people every week about "officials" who told them about some crazy laws that make no sense. Here are some examples of stupid health department "requirements" and what to do when you hear something that doesn't seem right.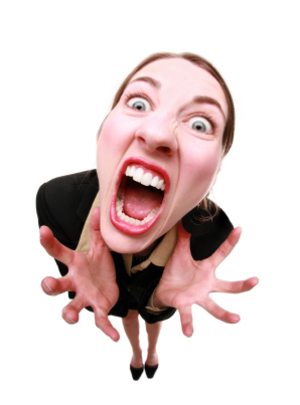 "You will need sinks on your hot dog cart that can accommodate the largest pans used."  
"You need to have a bug net covering your cart."
"You can not boil the dogs on your cart."
WTW!  (what the what!)  Really!  This is just a few of the statements zealous inspectors have told potential vendors last week.  Every day I hear similar.
What Did You Say About Sinks??
Let's break this down a bit and see how ignorant some of these statements are.  Take the first one for example; "…sinks that can accommodate the largest pans."   LOL!  The largest pan on most carts is the full size pan, that is 12″ x 20″ and 6 or 8 inches deep.  Can you see where I'm going here?
To have 3 sinks, one to wash, one to rinse and one to sanitize would require a huge cart, maybe instead of calling it a Big Dog Cart, we could call it a sink cart.  Now, we need water for these sinks, right?  Approximately 9 gallons just for one fill up each, so in reality, you may need to replace this water 3 times a day to maintain wash water temperatures.  That's 27 gallons plus hand washing water which may be 2 or 3 more.  So we can safely estimate about 30 to 35 gallons of water usage.
Water weighs 8 lbs. per gallon.  That is 35 gallons times 8 lbs. = A whopping 280 lbs of water storage.  This would require a 35 gallon tank and a waste tank (in most states) 15% larger.  How big is the cart getting now?  Do you need dual axles and a heavy duty suspension?
Most commercial kitchen sinks can not accommodate and fully submerge a full size pan.
Can't Boil Dogs? What?
"…can't boil dogs on a cart."  LOLZ – You want me to boil the hot dogs at the commissary and transport and hold them in the cart?!?  Ok, that makes perfect sense.  Even better, why don't I just forget the cart and have people show up at my commissary to get their hot dogs?  Better yet, let me just stand out in front of those sacred restaurants you're protecting and give coupons away (of course at my expense) for a free meal inside.
No really, it's fine, I hate to think that I could be competition to the local steak house.  Heck, I would hate to run McDonalds out of town because I'm serving hot dogs from my cart.  Is there any other rights I have according to the Bill of Rights that I could relinquish?  Maybe I could give up voting too!
You flipp'n moron!
Go to the Source!
How 'bout instead, you show me where it says that in the code.  No, no, I want chapter and number, don't just try to refer me to the entire code.
See there.  You will stump them every time.  Many potential vendors will be told something ignorant and accept it as fact, they consider the source and assume the public official knows best.  Ha!  Not the case.  Some of these sanctimonious ass-hats actually will give fallacious information to discourage the vendor.
Don't be deterred.  Simply ask them for proof.  Ask nicely, use diplomacy – and say something like this; "I was reviewing the state codes and didn't see that, could you be so kind as to give me the exact location, chapter, verse, code number or whatever that identifies it so that I can see that?"
And Then Get to the Truth
What you will find is they can't seem to locate the exact code.  What you will find is that most states require a commissary for cleaning pans and that the sinks on the cart are for washing utensils and not pans.  You will find that most states codes when say accommodate, it refers to the commissary sinks and it means that it will allow you to submerge at least one half of the pan at a time.
You will find that some states require lids on the pans to prevent bugs or debris from contaminating the food, but it doesn't say you need a bug net draped over your cart.
You will find that the codes in some states say that the food must be prepared at the commissary, but this does not include pre-cooked foods such as hot dogs.  Eaten cold or hot, hot dogs are safe for human consumption and a cart is used to re-thermalize the product – (heat it up).   The "re" means that it was already once thermalized (cooked) and just needs heated up.
If you hear something that sounds ridiculous coming from their lips, be on guard, ask for proof and never assume they are speaking the truth.  A good rule of thumb; "If their lips are moving, they are lying."
To Be Fair…
I want to point out that most inspectors are not this way.  Most would like to help you and they understand their tax subsidized and salaried role is to serve you – the taxpayer.
I need some help!  We are getting ready to announce the new BensCarts.com website.  Inside is a new accessories store that has some fantastic deals.  If you have received one of these items from BensCarts I would love to get your testimonial or review on the hot dog cart or accessory you received.
All you do is click here, find the item you purchased or received and leave a comment near the bottom where it says; "be the first to review this item."   I would be very thankful and appreciate your taking the time to help.  If you're in a hurry, just write something short and sweet.  Thanks a ton!