It's Time to Think About Christmas Sales
Hi, folks. Even though it's not even Thanksgiving yet, it's time to plan your business so you have a successful winter street food season. Here are some ideas you can use to find a great food cart location, and have fun while serving people and making money at holiday events! Ready? Go!
Winter Vending Locations
While most hot dog vendors close for the winter, there are still people going outside for activities, shopping, events, and merriment. And guess what? Those people would welcome a hot, affordable meal!
When you look for a good winter food cart location, keep a few things in mind. First, don't settle for a street corner if there's a lot of car traffic but nobody walking around. You can't expect people to see you on the corner, turn around, hunt for a parking spot, and then get out of a heated car to walk over to buy lunch.
Instead, look for places with lots of walking traffic. Think about locations like between bars and nightclubs, outlet malls, community tree-lighting events, holiday craft fairs, high school basketball games, etc. Look for a Christmas tree lot in your area and see if you can book it!
Get Into the Holiday Spirit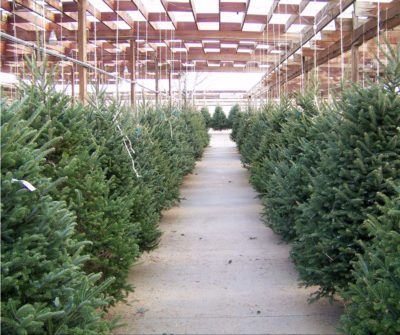 As long as you're going to be out in the cold, you might as well have some fun! Think about putting some extra lights on your food cart. Add some jingle bells! Put on a Santa hat, and greet kids with a jolly "Ho Ho Ho!"
Think about adding some holiday items to your menu. How about candy canes, hot cocoa, brownies, or gingerbread cookies? People will love those sweet add-ons!
Stay Warm
If you're going to be outdoors while you serve from your food cart or trailer, make sure you keep warm. Some winter vendors use portable heaters and put up tents for shelter. The outside of the tent also makes a great place to put up signs and banners so people can find you.
If you can, think about partnering with a business that has space for you to set up in a sheltered area. For example, one vendor works at a car dealership every weekend. The dealer lets him set up his cart in a service bay and pays him for the day, offering free hot dogs to customers.
Professional hot dog vendor Jason Brown says he put individual foam flooring tiles on the floor of his trailer and gained a good deal of insulation just by doing that. It's a simple solution that made a big difference.
Get More Ideas From Professional Vendors
If you have more ideas, or questions you'd like to bounce off fellow street food vendors, check out Street Food Pro (get a 5 day free trial membership if you join with this link). You will have access to all kinds of great resources, training, and useful discounts to help you in your business.
And don't forget to join the Hot Dogs group on Facebook. It's free, and there are lots of vendors sharing questions and answers right there. Come say hello!