Breakfast Cart Business Ideas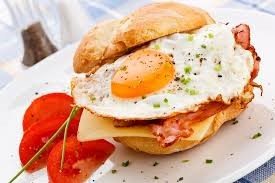 Howdy, folks! Have you thought about selling food to make money? Maybe you have a hot dog cart already, or just an idea, and a recipe for killer breakfast burritos. Would you believe you're on your way? It doesn't take much to start making money selling coffee and breakfast. Recently, a couple made news by setting up a coffee cart near the school drop-off and pick-up lane. People were thrilled to buy their hot coffee while they waited in line.
It's Easier Than You Think
Think about what people like to grab and go at breakfast time. Coffee and something quick to eat, right? You can serve that very easily from a mobile food cart. Put together a coffee and breakfast combo deal and you can make good money before 8:00 am! Here's how…
Five Quick Tips for Big Breakfast Sales
1. Make coffee in your commissary (professional kitchen) and put into air pots to keep fresh and hot. Air pots are well-insulated and make dispensing coffee really easy. Some vendors consider keeping a single-cup brewer (like a Keurig) for preparing coffee, but it's probably faster and cheaper to pre-brew and serve coffee from air pots.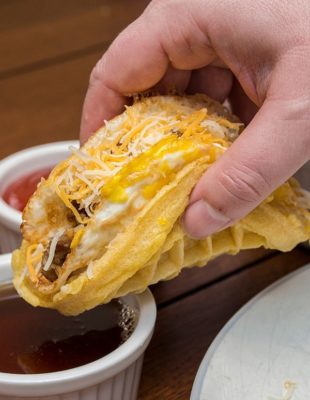 2. Provide creamers, flavored syrups, and sweeteners (sugar, Splenda, stevia, etc.) for customizing coffees. Depending on your local codes, you may be able to keep a container of half-and-half to serve from (as long as it's maintained at the proper safe temperature), or you can offer individual packets for customers to add it on their own. If you get individual creamers, you can provide a variety of flavors.
3. Prepare food items in the commissary and wrap individually in foil. This can be just about anything! People love sausage/egg/cheese biscuits. You can prepare these ahead, wrap individually in foil, and keep hot in your steam table. The heat and moisture keeps them hot and delicious. Also, try breakfast burritos, breakfast bagels, muffins, etc. Most places will allow just about anything to be served from a steam table on a cart, as long as it's cooked ahead and wrapped individually, and heated to safe temperature before serving. You can get creative!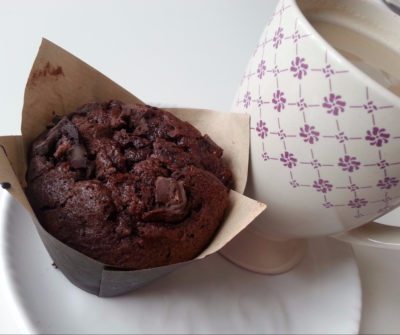 4. My favorite item to serve on a breakfast setup is sausage biscuits. This works great especially in southern states. I'm not talking sausage patties – I'm talking big fat juicy breakfast sausage. You know, not those ground pork fingerlings, I'm talking the cajun style andouille sausage. These boiled and then split open and put on a biscuit are dynamite. You can keep biscuits hot in your steamer but be sure to keep aluminum foil around them so they don't get soggy but stay moist and hot. Put the split sausage inside, offer mustard and BAM! You have deliciousness…
TIP: You can pre-season the water with cajun spices like Zatarain's® or any of those spices. Yum… Yum…
5. Once you determine what your customers prefer, you can tailor your menu accordingly. If you sell lots of biscuits and hardly any bagels, go with it! Offer what people want, and they will keep coming back for your hot coffee and breakfast!
What Do You Like to Grab for Breakfast?
Do you have other ideas for what would sell from a breakfast cart? What's popular in your area? Some places have local specialties, and we're curious about what's hot in your neighborhood. Leave a comment or visit us at the Hot Dogs page on Facebook.
If you have questions about how to serve breakfast food from a cart, let us know and we'll try to cover them on an upcoming Q/A session!
Ben's Quick Tips and Tools for Breakfast Success
TIP: Brewed coffee stored and served from an air pot will stay fresh and hot for hours!
TIP: Breakfast catering allows for a full on menu with biscuits and gravy served in a styrofoam container.
Tip: Keep it simple, most states will allow the sausage and biscuits and you can profit big with these delicious sandwiches served in a busy morning location.