Mexican Street Corn / Elotes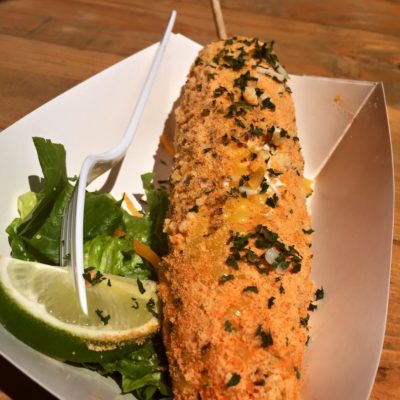 We've had some questions about adding Mexican street corn to food cart menus! This is a yummy and profitable add-on to your hot dog cart or food truck menu. Jason is an elotes expert, so he shares his recipe and explains how he makes his street corn. He describes his process from raw corn to finished product, and he talks about pricing, too. He even tells you how to get colorful toppings to sprinkle on the corn, so you can do red white and blue corn!
Working Outside Home Depot or Lowes?
Finding a great location is always on the mind of a street food vendor. When thinking about location ideas, many people are tempted to pay for a prime spot at a Home Depot or Lowes, or other big box store. Yes, some people do well at a place like that, but you want to consider the pros and cons before signing up for that gig. You will be giving up some of your freedom when you agree to work through Street Eats or another vendor manager service. Get the details before you sign the contract.
Watch the video for all the details!
Location Ideas and Mexican Street Corn Instructions
For street corn demonstration videos and more pro tips, join the Street Food Pro team!