Mini Sin Dip Hot Dogs And Buns
"Eat these on Saturday and repent  Sunday morn'n"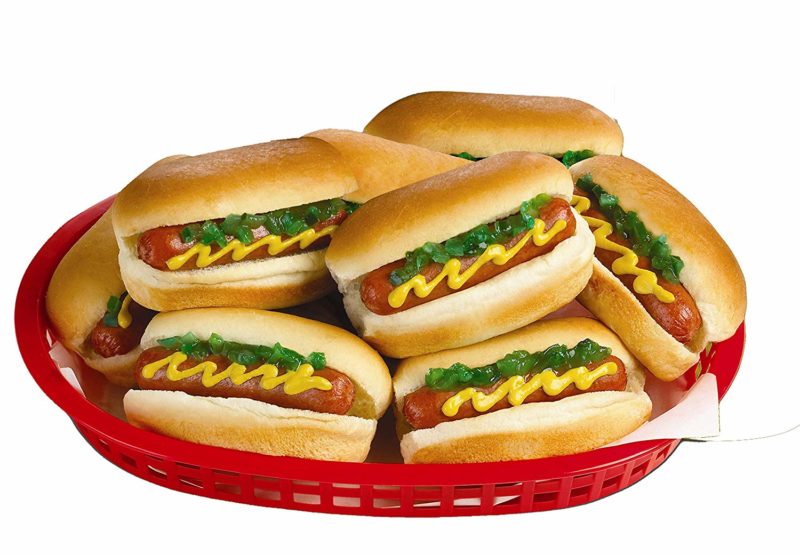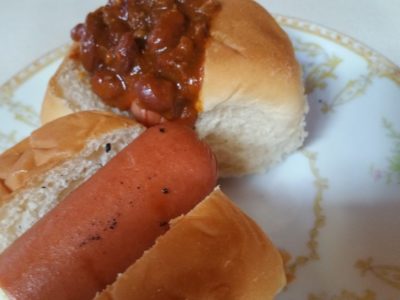 I love mini hot dogs for multiple reasons but one vendor recently shared how she's gone mini dogs all the way.  You can get a premium price which increases your margins.  You know White Castle or Krystal burger chains right?  Well, for about 22% of the cost they sell a burger that for the larger size and on a good day would cost you a buck at Mickey D's.  Nearly the same retail,  yet a higher profit.
Mini dogs allow folks to test a wider variety too.  Imagine Glenda, she does a 4 pack, which is 4 mini dogs in a boat with whatever topping you desire and all for $7.  That's about $2. per mini dog.  I made 4 with one foot long hot dog and 4 mini rolls.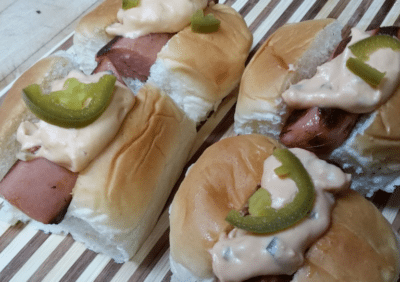 Ben's Mini Mississippi Sin Dip
Servings= 20-50
Time= 20mins
Difficulty= easy
A cheesy textured aioli like sauce that makes a hot dog kapow
Tip: Crank up the heat with more cayenne or turn it way – way down by adding some sugar/honey and a bit more sour cream / cream cheese. Both have the effect of cooling down the heat while preserving the flavors.
Credit: HotDogCartStore.com
Ingredients:
– 4 oz. Cream Cheese (softened is best)
– 1/4 cup Sour Cream
– 2 cups cheddar cheese (could use American or sharp or, or… or)
– 1/4 cup finely chopped fresh green onions (you can skip this)
– 1 tbsp. finely chopped pickled jalapeños (I use 3 slices then chop)
– 1/2 tsp. garlic powder (not necessary but why not?)
– 1/3 cup of finely chopped up green chilis (you can use the entire small can)
– 1/4 tsp. cayenne (don't be a wuss – use 1 tsp and it will light ya up)
– 1/2 tsp. lemon juice / lime juice (doesn't matter)
1. In a medium sauce pan add all ingredients and heat up stirring frequently
over low to medium heat.
2. Continue until cheese is melted and sauce forms.
3. You can now add lime, lemon or more cream cheese, sour cream or anything to
get exactly the flavor you want.
4. Store once cooled in fridge for later use or serve now.
WHERE OH WHERE…? MINI DOGS AND BUNS?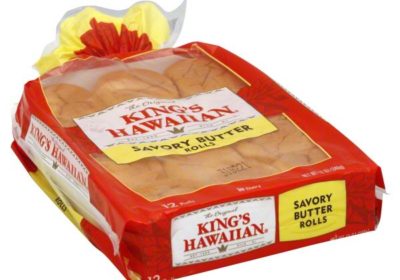 Savory Butter Rolls – but any soft dinner roll will do
You don't need to find some fancy schmancy bakery to make your lil mini buns.  You don't need to buy little hot dog weenies either… In the above photos I used foot long hot dogs cut into fourths.  You could cut a regular dog in half.  For buns, the best bread, the softest, most delicious bread is brioche.  It's what normal hot dog buns are made of but they also hold up well if you're steaming or toasting them.
I don't have time to toast from a hot dog cart usually so steaming these little suckers is about a 35 second job using my rapid steam method.  I use normal dinner rolls or those Hawaiian sweet rolls.  Slice the top open in the middle and lay that little weenie right in.  Top with a dollop of my Sinful sauce and you're in business.  You can garnish as I did with some pieces of jalapeños or a sprinkling of cayenne pepper.
Mini Dogs Might Make You More…
If you try out mini dogs and decide it's the way to go for your business, let me know.  Also keep in mind you can have bread stores or bakeries cut the tops for you and you can buy bulk mini hot dogs.  But at first, I would just pre-cut yourself.