Jason has been busy.  You know Jason from the HDVR shows each week.  He has secured us members some additional discounts and offerings.
"These little suckers can keep you cool for hours."
It's called Cool Downz and they are re-usable cooling bandana type cloths with some type of magic beads inside that hold water.  I have tried them and they work excellent.  MFVA members can buy them at 10% off of wholesale dealer prices. (thanks to Jason) and offer them on your cart.  They can display on your chip clip racks.
"Just wearing one will entice customers to get themselves a Cool Downz"
Our members only price allows us to offer these to our customers and make some extra cash each day.  To learn more, go to the members only page of partners and sponsors and you'll find the HotHeadz company information with our special pricing.
Logos and Flyers for members!   Save 80%!!!
Now Mobile Food Vendors Association members can get professional logos and flyers made cheap.  We have partnered with a worldwide company that has some of the best graphic artists in the business.  They are offering members only exclusive pricing that is over 80% off their normal rates.  Members will receive several concepts at first, then unlimited revisions until you are 100% satisfied.  Then a special folder will be provided with the different formats of your new logo.  You will even be able to get a menu flyer done as well if needed.  Order yours today over on MFVA's membership partner page.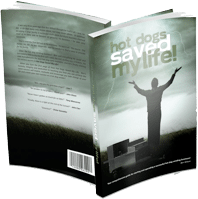 Jason also sent this in figuring some of us could really use an easy way to access soap and cleaner from the cart.