Share/Like To Help Others
She uses roasters now. She's had two hot dog carts but after some financial challenges had to sell them and go back to table top vending. But no matter what… nothing will stop this hot dog lemonade lady. Just this week I got to interview Jennifer and her partner in vending – "Phoenix". She's 8 and can run it all. From taking payments to smashing lemons by hand when the auto smasher stopped and everything else.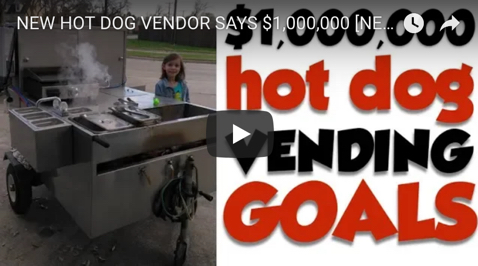 Single Mom Strong!
Jennifer is busy. She's constantly working to provide as a single mom and CEO – of it all.
This single mom is full of "nothings stopping me" juice and inspires 100's of vendors weekly inside our Vendors United group.
Jennifer and Phoenix have one big rule. DON'T QUIT!
They have battled every obstacle possible and continue to rise to the top. Leaving her corporate job, Jennifer took to vending and hasn't looked back.
THE HOT DOG LEMONADE LADY
As Soon As It Played On YouTube…
I started getting questions. Folks wanting to go work with her. Others wanting to know how she sets up her pans with the roasters. I added her pictures of her roaster pans over on this article: Vendors Starting With Little To No Money
Just go over and check that out if you want the scoop.
Wanna learn more on how to start a lemonade stand? Check it out HERE
Share/Like to help others...
Share/Like To Help Others