In today's video, let's answer some rookie vendor questions. Jason Brown of Love Food Truck sits down with me to answer a load of street food vendor questions.
We have the answers for ya!
Don't worry. If you don't see your question here, I'm sure you can find it in one of our other Q&A videos, or just check out my special getting started list of blog articles!
Everything you need to know about getting started, my journey, my secrets…all the goodies that changed my life, and how it was done –
[CLICK HERE]
Rookie Vendor Video Breakdown…
(1:00) No Cart, what will inspector look for on the first inspection?

Depends on where you live

Ask the inspector at your Health Dept

If something doesn't sound right, or sounds ridiculous, ask them real nice, "Can you show me the code?"

(2:40) Is there a way to fly under the radar?

(4:35) Can you start with no money? Yep.
(7:00) Small towns rock! You don't need a big city to make money. No, the business is not oversaturated…
(8:15) Do you need ServeSafe certification?

Not specifically, there are other companies that do it.

(9:30) Where do I get my license? In your home county/city, with the Health Department or Dept of Agriculture
(10:00) Is 3rd shift lunch a good time? Ohhh yeah!
(11:43) Why can't I set up at a public park?

We'll explain, and the possible loophole…Maybe on the edge of the street?

(14:36) Popcorn via cottage food? Yep. Definitely!
(18:00) It's too expensive to start! Nope. There are cheap ways to do it… Cottage Food and Kitchen Income (links above)
(20:00) How to find a commissary? One of my top 10 questions.
(22:50) Can my grandson run the business? Absolutely! We'll give you a couple of examples, and how they did it.
(25:30) Can I vend in multiple states under one license? Yes and no. See this link.
(28:00) Vendors United: the best source of professional advice you're ever gonna find. Sign up now!… 5 days free!
(25:00) Get a private consult with Jason and kill it.
(34:00) The Importance of Signage!!! People are shy. You need to let them know from a distance what you're selling!
(36:00) Why you might want to reconsider putting an AC unit in your food truck…
(37:45) Do I have to fry donuts? No! We discuss why you don't, and why you might want to serve something else…
(39:40) Why don't your videos have ads?

I hate ads! I love helping people.

(42:15) How do I get started hiring employees?

Train them on everything!

Train managers for extra carts/trucks

Where do you find good employees? Jason will tell ya.

(45:00) How can I expand my business? I'll tell ya…
(50:30) Join Vendors United and avoid the mistakes and learning curves! Full access for 5 days, for free!
This week was a jam packed episode of vendor Q&A.
We hope you found an answer to your burning question. If not, just go to learnhotdogs.com and search for what ya need! [Search bar is on the right side of the page, near the top].
Watch the video, now!
Have a great day. Get out there and sell some food!
And if you want to take your vending business to the next level, go and get together with the best vendors on the planet HERE (it is 100% free to try it out for 5 days!!)…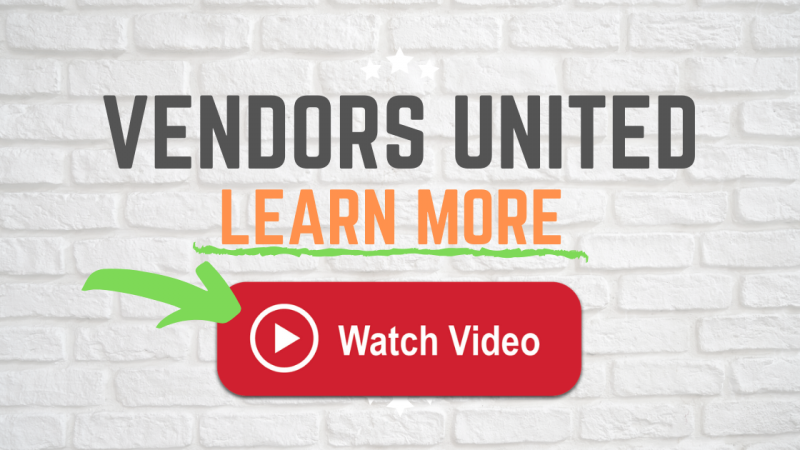 IMPORTAT: Let's help more vendors and colleagues with these tips and solutions. Please share this article, we must help our community. Click below to share…