How to Buy in Bulk and Minimize Waste
Hey, folks. You probably know you can save money when you buy larger volumes of hot dogs, chili, chips, sodas, etc. But if you buy in bulk and don't take care of your products properly, you might end up throwing away more stuff, which won't end up saving you money.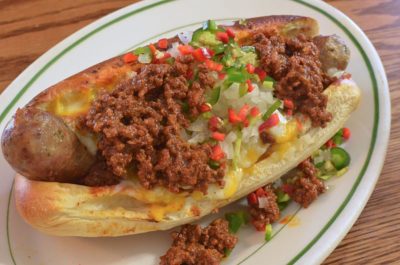 If you want to know how to best manage your bulk products, watch this video. I explain how to break down your bulk purchases of hot dogs or even chili, so you use only what you need. Take your bulk products and divide it into smaller packages (like zip bags or plastic containers with water-tight lids). That way, you can just heat up the smallest amount necessary, and you don't end up with a bunch of leftover food that you have to throw away or give away at the end of the day. The portions you don't heat up stay cold or frozen, and you can put them back in the freezer for the next time.
What About Leftovers?
Also, I advise against saving heated foods like hot dogs and chili to sell the next day. That isn't really good for food or flavor, and if your customers get a bad taste, they won't be back. Just give or throw away the leftovers at the end of your shift, and start fresh each day. You'll get the hang of how how much to heat up at a time.
Watch the video below and let me know what you think. If you have any questions, post a comment here or at Facebook and I'll be happy to help get the information you need!