If you run a hot dog stand, you should be selling hot dogs to go. Offering take-away meals is a great way to serve more people and sell more food!
Why You Should be Selling Hot Dogs To Go
Are you convinced? If you have a hot dog cart, lunch stand, or food truck, you should be offering food for pick-up.
How to Build an Online Menu and Order Form
So here's a demonstration of a free and easy way to set up an online menu with an order form. Customize it with your location, change it daily (it's really easy), add your menu and photos, and share the link. Then, your customers can fill it in with what food they want, and you can set it up to email you with the information.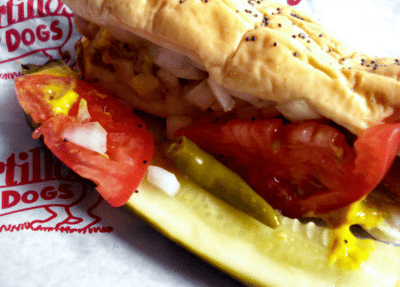 Some quick tips for building your online menu and order form:
Keep the menu simple. Don't include every little option or it will be overwhelming.
Put in some great photos of your food! Make sure it looks delicious.
Include prices so people aren't confused. If they don't know how much it costs, they will be less likely to order it.
Make the basic fields required, but not everything. Be sure you get a name and a contact number or email.
Include your own phone/email in case somebody needs to cancel. It happens sometimes.
Include a place for special requests, such as condiment changes or "no onions."
You'll have their order in advance, and they'll show up to your location to pay and take it away. Watch the video to see how easy it is to build the online menu and order form. No website needed, and it's free!