And

I know who…
Well not specifically, but I am looking at a computer generated list of names and on this list, there is a WINNER!   A winner of a brand spank'n new hot dog cart.  Now that's exciting.
This is the cart we built to film the Build A Cart Video Course.  Loaded up and ready to go.  The course is now available at Build Your Own Cart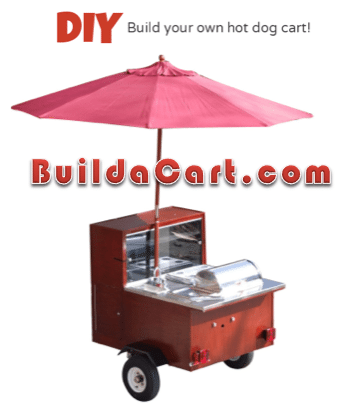 Based on the All New Cash Cow cart, it's loaded!  You'll have an 8 DVD set of instructions, parts and materials list and access to a real manufacturer.   
Based on the Cash Cow (loaded)

Built to manufacturer specs

Will last a lifetime

Build it all for less than $900

No flea market parts or robing parts from cheap gas grills

Stainless Steel ANSI/NSF/UL 304 top

Make it all stainless the right way

Dual Commercial burners that will out produce you

Real commercial fire box to last you a lifetime

On Demand Pump, no switches or extra wiring needed

A real investment that will be worth up to 3X what you spent building it.  

Customize to your liking!
Your going to love it!   Special offer for only 48 hours, ends Wednesday at midnight EST.   Use coupon code HDVR when checking out.  Save even more!
Guess what else!  Because this video course is produced and provided by BensCarts.com; A real manufacturer, you will also have access to all the commercial parts and supplies at a huge savings from going to your hardware or home improvement store.
Check out the past episodes, follow the show and tune in Tuesday night at 8:30 PM EST to here the winner selected live on the air.  Also call in with a question and the 10th caller wins a set of chip clips.