Natasha has been vending with her family using the info at KitchenIncome.com On January 4th, she was the lucky winner of a brand spankin new hot dog cart – The Big Dog®.
AND THE WINNER IS…
WAIT…WHAT?! CART GIVEAWAY?!
Every year inside our VendorsUnited.com group we give away hot dog carts, donut machines, lemonade presses and more. The most anticipated day is the first Monday of the year when 100's join us live for the sharing of success stories and their plans.
A new cart though – is just the beginning. Inside Vendors United are the most successful vendors in the country – all helping each other – 7 days a week and all year long.
THE FIRST HUG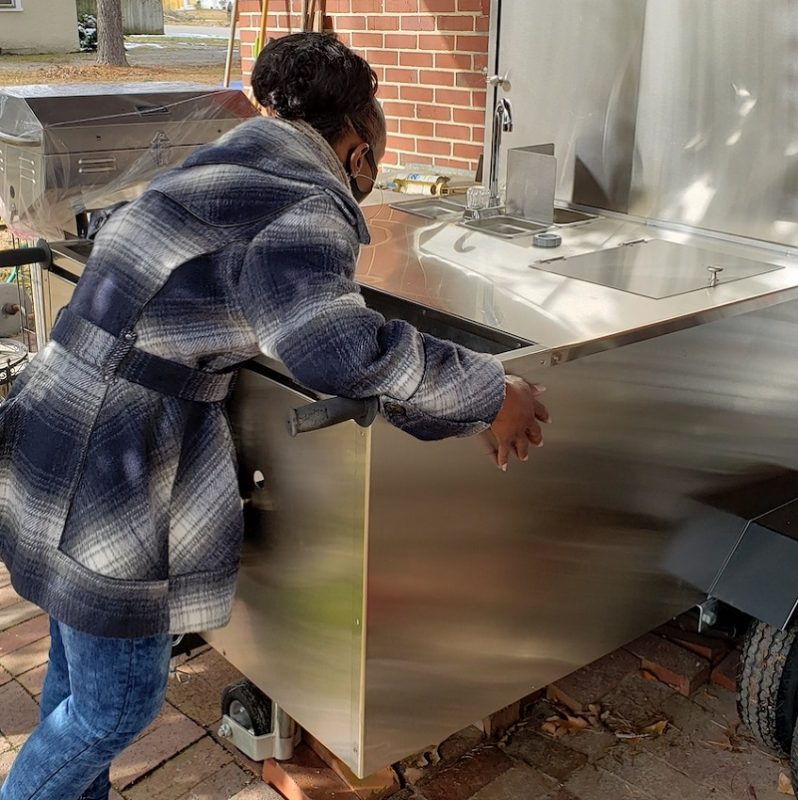 I couldn't have been happier when Natasha won. What a deserving lady and family! Inside VU – you can catch every step of her journey as she shares inside regularly.
This ain't rocket surgery! Anyone can start like Natasha. Just take a look at what this school teacher did when she lost her job.