One of the things I grew to hate in vending was the constant and ever increasing trips to get supplies. The better we did and the more we grew – the more I was running batshit crazy picking up supplies. I needed stress free hot dog vendor supplies.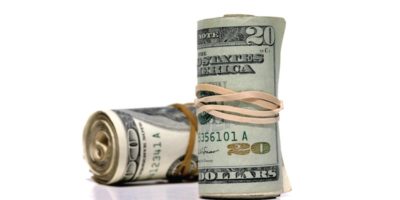 It wasn't the act of shopping – but more the trip, the traffic, the weather etc… I know – I know… it's the whole first world problem thing.
My diamond earrings are scratching my iPhone
We moved further up into the mountains recently and a drive to a city with any type of real grocery stores or bulk foods places is an hour – One Way.
I've never loved my Amazon Prime account more.
How Amazon Prime Is Providing Stress Free Hot Dog Vendor Supplies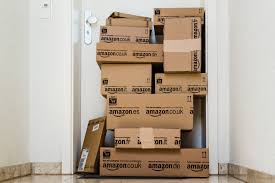 I'm not talking about your hot dogs and perishables. I'm talking about the dry good consumables. [read: all the stuff that gets used but isn't eaten and doesn't have to be refrigerated]
Using Amazon Prime you can schedule shipments as you want, you can alter, change, update as needed and always get reliable and quick deliveries – RIGHT TO YOUR FREAKING FRONT DOOR.
PLUS – And it's a Big Plus… you get amazing pricing. And best of all, you didn't have to leave the house. You didn't have to fight traffic down the mountain and into the city. You instead can catch up on the most recent Billions episode – all worry free.
That's what I call stress free hot dog vendor supplies.
BUT BEN… WAAAAAA …. AMAZON HAS AN ANNUAL FEE
Are you kidding me? What's your time worth? What's the value of your sanity? But let's do some math real quick.
IT'S LIKE AMAZON IS PAYING YOU $2,000,003.18 A YEAR!
WHAT ARE VENDORS SAVING ON?
Keep in mind, there are places like Webstaurantstore.com and Katom.com that also sell bulk in these items but after an extensive search and cross comparisons – Amazon beat them all in price and especially once you factor in free Prime Shipping. AND RIGHT NOW… YOU CAN TRY IT FOR 30 DAYS – ABSOLUTELY FREE!!!
And depending on your menu and your service type – you'll find whatever you need on Amazon Prime.
Try Amazon Prime 30-Day Free Trial
AMAZON PRIME FOR BUSINESS = MORE SAVINGS
Talk about stress free hot dog vendor supplies… you'll find that with your Amazon Prime account you can get a free Amazon Business account.
What does that mean?  – MORE SAVINGS FOR YOU AND YOUR BUSINESS – and a great way to separate your business expenses from your personal. If you already have Amazon Prime… then you can add the Amazon business account here.
HOW TO START YOUR AMAZON PRIME AND BUSINESS ACCOUNT
Open a Amazon Prime Account
Add a free Amazon Business Account
Watch Billions on Amazon Prime TV for free while your stuff is shipped to your door
OTHER BENEFITS OF AMAZON PRIME
Free Shipping usually within 2 days at your door
Free two-hour delivery (select cities)
Prime exclusive pricing
Alexa deals
Restaurant delivery
Whole Foods discounts and delivery
Unlimited video streaming
Prime data storage in the cloud (business and personal documents)
Unlimited photo storage
Free e-books
Free games
Free audiobooks
Ad-free Twitch account
Exclusive phone discounts on the newest UNLOCKED phones
WANT 15% MORE OFF?
When you set up monthly or even every three month shipping (on 5 items or more) you use for your home or business – you also will get another 15% off the already low prices. My wife has our toilet paper, our coffee, our detergents, our paper towels, razors, cat food and much more on Amazon Prime auto ship.
YOU'RE NOT JUST MAKING AMAZON RICHER
Most items on Amazon Prime are sold through Amazon by small companies. Even some of the wholesale distributors working out of their homes are putting all their inventory at Amazon so that you and I can save a buck or ten and get free delivery.
You're orders helpsupport small businesses all over America.

For other hot dog vendor supplies and resources click here.