The Love Hot Dog Company is up an running and oh what a difference experience, marketing genius and good ole' fashioned hard work will get ya.  Jason Brown helps us each week on the radio show and has a knack for taking something relatively simple and turning it into a work of art.

Consider his logo alone.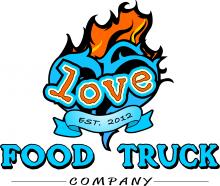 and now the this guru is smashing up lemons and has created…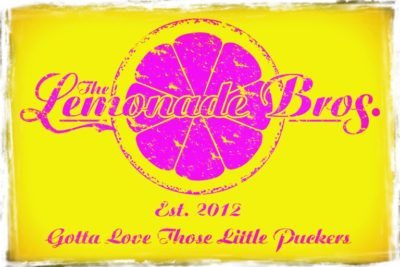 Just looking at the above logos and you can tell Jason goes the extra mile to stand out.  He has shared his tips and tricks on Hot Dog Vendor Radio before and will be live with us again this week.
I'm not all excited just because he has some kick butt logos, I'm excited because he's one of only two vendors I know that are kicking it like Big Dogs at wineries.  Yes, I said winery.  You know the places that sell wine and often have fields of luscious grape vines out the back door.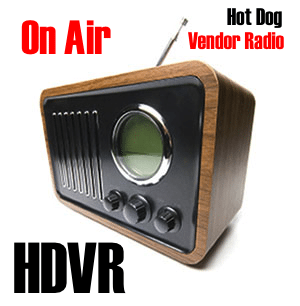 Who would have thunk it?  Wine and hot dogs.  Tube steak and fermented grape juice.  See what I did there?
Consider this: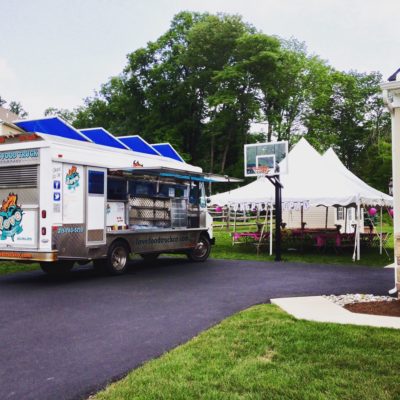 Well the crappy part about this type of venue is the scenery.  I mean, where are the sky scrapers, the noisy sirens and paved roads of asphalt?  I guess it's a give and take type of deal.  A little bad with the good.
So join us as we speak with Jason this week live on air at HDVR.
Do you see what I see?  Of course you do, I put cute little red arrows all over it.  Tasteful yet eye catching promotions.  Facebook, Twitter, the cool QR Code on the right side of the window.  Hey, what's that under the QR code?  If you don't know what a QR is, click here.  
I got a cool new number just for you.  If you have a question dial it up, leave a question, a comment or the winning lottery numbers.  It's quite possible that your question gets used on the radio show.  So how bout giving me a call.  Be sure to leave your name and where you're from:  615.296.0384
Jason has pizza…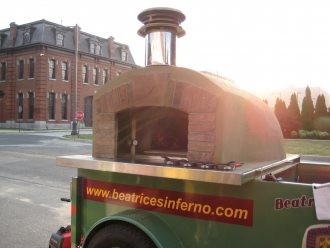 After World War II – Jason started BeatricesInferno.com and turned it into a raging business with requests and gigs all over.  He helped raise money for others and grew the business with his marketing savvy.  That was all until he was involved in a very bad accident.  He has since recovered and has begun this kick butt adventure with all of us.  WHAT…it was after WWII, way after, but still after.  
Here's a few more pictures, enjoy…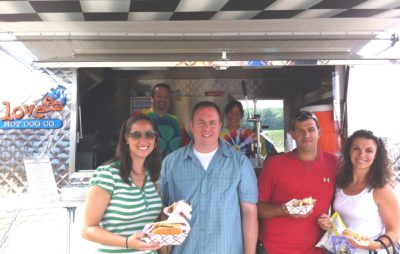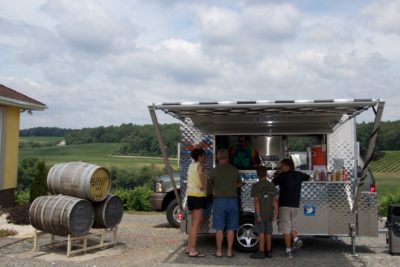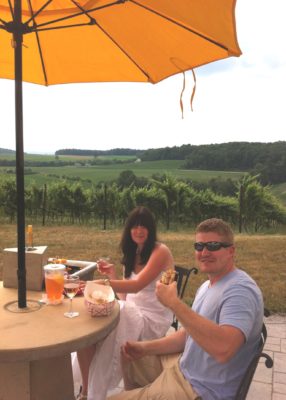 Recent BMW sales event with "Love Hot Dog Company".