I
f you haven't read the previous blog entry you ought to do that first.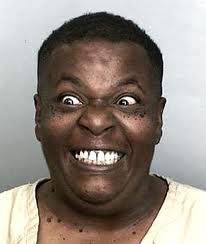 It is why I write you now.  I got so excited I almost peed myself when I heard about this group: Institute for Justice!  They really tackle all sorts of issues to protect our rights from ignorant lawmakers.  You can click the link above and see just what they are all about.  For now though, I want to share with you a particular cause.  Protecting street vendor rights.
You read the previous post right?  Good.   If you are experiencing similar issues in your home town, if you are having trouble getting permission to set up in good locations because your local government has enacted laws and ordinances to prevent your right to free enterprise, the following could be just what you need.
This brilliant PDF presentation is available for free, put together by the fine folks over at the Institute for Justice and lays out a compelling argument on just why your city could benefit from us lowly food cart vendors.   I'm just kidding we aren't lowly, but it is how others see us sometimes.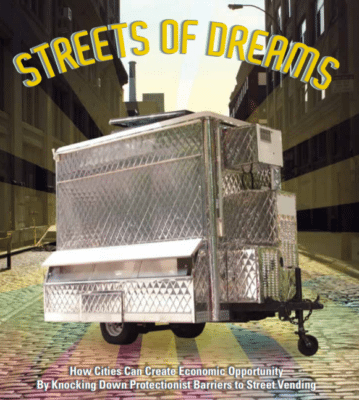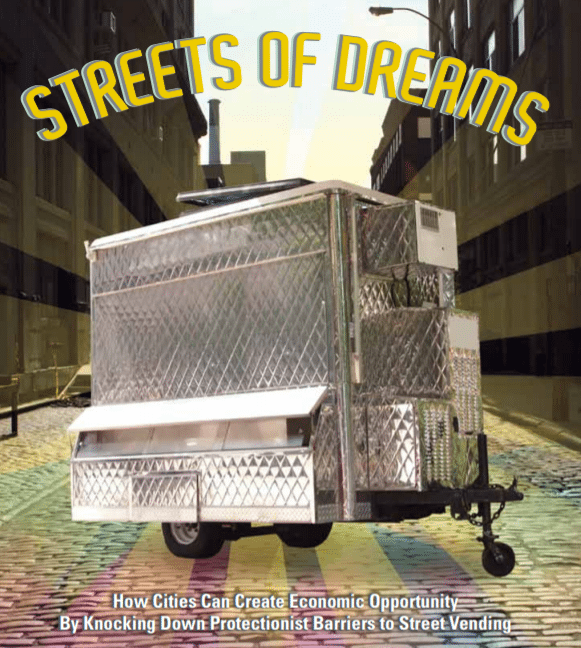 This presentation, STREETS OF DREAMS, should be downloaded and offered, emailed, mailed, Fedexxxxd and even UPS'd to your local government officials.  Even better, how bout contacting the IJ and getting a powerpoint presentation so that you can attend a city meeting and give a well thought out and calculated presentation on why your city needs you???
Let's do it folks.  Click here to see and download this kick butt presentation.  I want to hear your comments below and if you share this with your local officials, we all want to hear about it, so please contact me.