Catering from a Food Cart or Trailer?
Hi, folks! On Sunday night's live Street Food Pro TV show, you saw and heard some of the best vendors in the country talking about what they've learned about the business this year, and how they are planning to improve their income in 2017. Did you notice how many times we talked about catering and corporate events?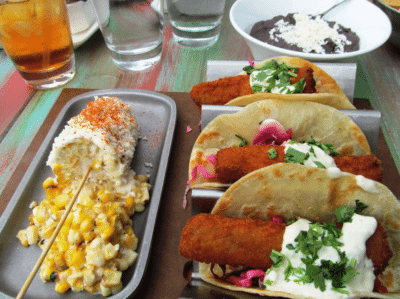 When the top pro hot dog vendors all mention the same business strategy, I think it's probably a big idea!
Some successful caterers start out as street food vendors, but once they try catering, find that it's so much better, they switch completely to catering and scheduled events. Why? Here are the Top Five Reasons to Do Catering.
Expand your menu and serve anything from your mobile food cart or trailer.
Enjoy a more predictable work schedule.
Catering means guaranteed customers at designated times, instead of waiting for people to come to you at random times.
You sell lots of meals within a short period.
Provide marketing postcards at catering events and enjoy snowball effect to increase catering business.
Give it some thought. If you're currently doing street food vending, consider adding catering to your business. See how it goes, and whether you can make more money in less time.